LOS ANGELES: NEW EXHIBITION FEATURES FANCY GREEN DIAMONDS
The show will also exhibit two rare diamonds from the 2017 Argyle Pink Diamonds Tender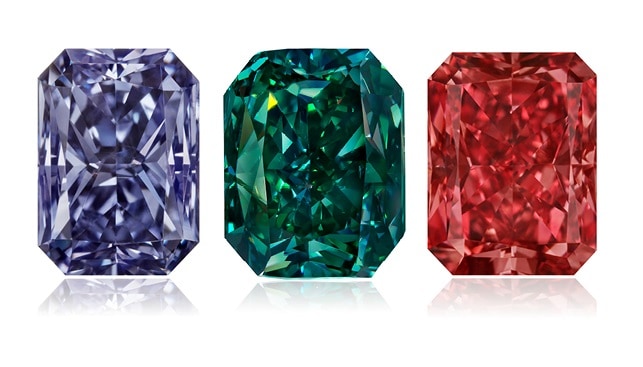 A new show, titled "Green Diamonds: Natural Radiance", opens on December 9 at the Natural History Museum of Los Angeles. The exhibition features a "comprehensive collection of natural green diamonds" belonging to New York-based Optimum Diamonds LLC.
According to the company, it has "the largest collection of rare natural green diamonds in the world". David Shara, owner of Optimum Diamonds, commented: "Like the works of the great masters, the supply of these diamonds is finite, and the investors, collectors and jewelers that pursue them do so with incredible intensity. I'm very pleased to be able to share my passion for these rare gems and the result of nearly 15 years of chasing these stones".
The show will also exhibit two rare diamonds won by Optimum Diamonds at the 2017 Argyle Pink Diamonds Tender – The Argyle Everglow™, a 2.11 carat polished radiant cut Fancy Red diamond, and the Argyle Liberté™, a 0.91 carat radiant shaped Fancy Deep Gray-Violet diamond.
Green Diamonds: Natural Radiance runs until April 1, 2018.