GIA: LARGEST EVER PINK SYNTHETIC SHOWS "REMARKABLE FEATURES"
The GIA has recently tested a synthetic square radiant-shaped 5.01-carat diamond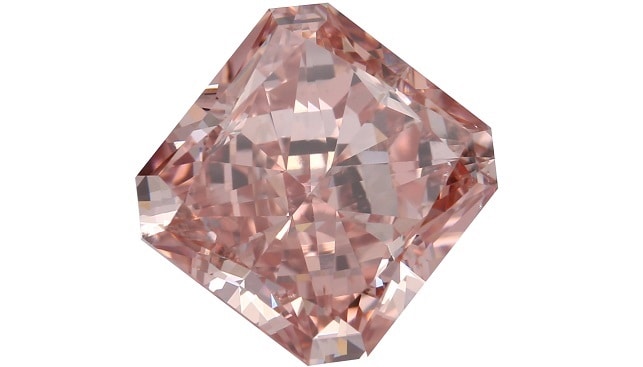 The Gemological Institute of America (GIA) has recently tested a synthetic square radiant-shaped 5.01-carat diamond, dubbed by its creators as "the largest Fancy Intense Pinkish Orange Diamond" in the world. According to the GIA, the stone "showed some outstanding gemological features".
The stone was made by New-York based Unique Lab Grown Diamond, which says it has "the widest collection of Type IIa lab created diamonds available in the market".
According to the GIA, quoted in a press release issued by the company, "diamonds with Intense Pink-Orange color are extremely rare in larger sizes […] color was distributed evenly throughout and diamond is creating similar effect as in natural pink diamonds. The combination of size, color and clarity made this the most remarkable CVD diamond GIA has tested so far".