GIA TAKES OVER TIMES SQUARE WITH "DIAMOND ORIGIN REPORT" ADS
The GIA has taken over NYC with two huge video ads promoting natural diamonds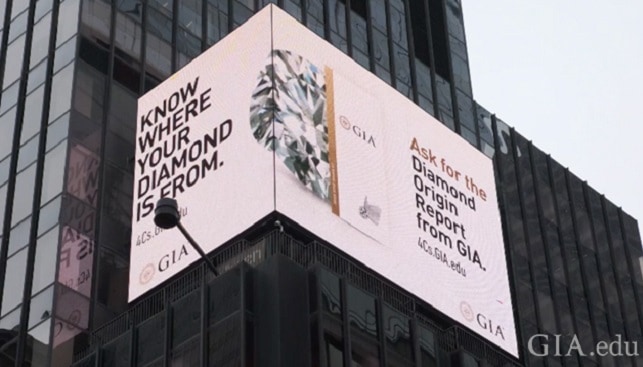 The GIA (the Gemological Institute of America) is running two video billboard ads promoting its Diamond Origin Reports on Times Square in New York City. The ads, according to a press release, were unveiled during the holiday season and will run through Valentine's Day in February.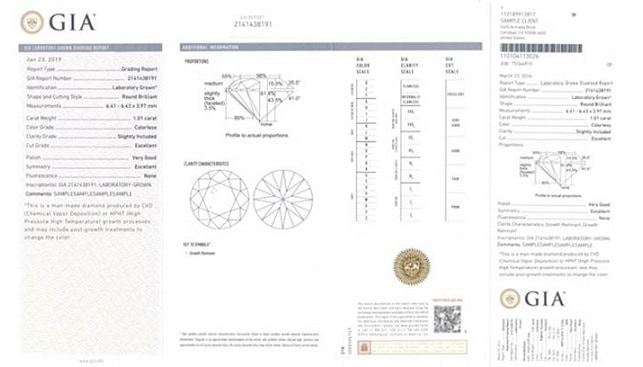 The GIA is running two alternating ads about its Diamond Origin Report and the 4Cs of Diamond Quality on the 56-by-29-foot wrap-around video billboard at 1500 Broadway on the north-east corner at West 43rd Street. Each ad runs for 15 seconds.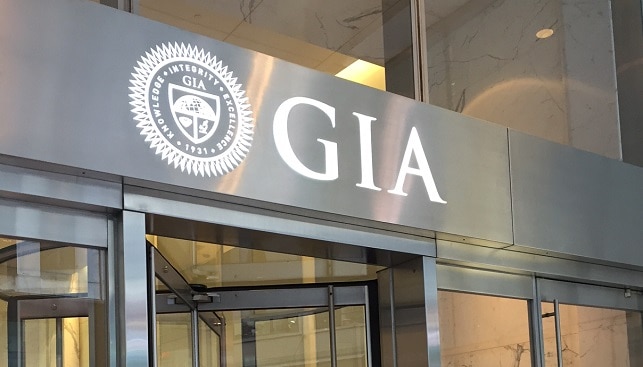 Mark Buntz, GIA's senior vice president and chief marketing officer, commented: "Over the coming months, there will be millions of engagement moments shared around the world. At the center of most will be the story of a diamond. We are proud to give consumers the knowledge to tell that story, and to trust in the quality and origin of their diamond. There is no place better than the heartbeat center of New York City to introduce consumers to GIA's mission, services and reports".