GRAFF BUYS SIERRA LEONE'S 709-CARAT DIAMOND FOR $6.5 MILLION
Renamed the "Peace Diamond", the huge stone was sold to Laurence Graff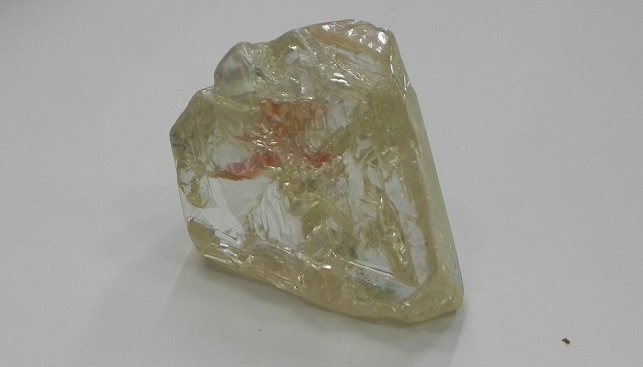 The 709.48-carat diamond found in March by a pastor in Sierra Leone's eastern Kono region was sold Monday (November 4). Renamed the "Peace Diamond", the huge stone was auctioned by the Rapaport Group and sold to Laurence Graff for $6.5 million, according to Mining Weekly.
The stone was shown to approximately 70 potential buyers, springing seven bids. The government of Sierra Leone will get 59% of the proceeds ($3.9 million) to benefit local communities in Sierra Leone.
The diamond was discovered by Pastor Emmanuel A. Momoh, "who is engaged in alluvial mining at Koyadu village in Tankoro Chiefdom". It was presented to President Dr Ernest Bai Koroma on March 15 by a local chief. A few days after it was found, the government of Sierra Leone rejected the highest bid for it – $7.8 million.