HK JUNE JEWELLERY AND GEM FAIR OPENS IN HONG KONG
The Israel Diamond Pavilion, organized by IDI, hosts 30 companies this year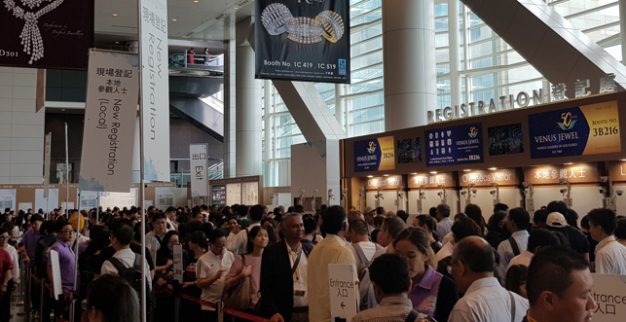 The June Hong Kong Jewellery & Gem Fair (June 20-23) opened last Thursday (June 20) at the Hong Kong Convention & Exhibition Centre. The Israel Diamond Pavilion, organized by the Israel Diamond Institute (IDI), hosts 30 companies this year and features a revamped lounge. "Get Diamonds" terminals enable buyers to search a computerized database in both English and Chinese of all goods offered by Israeli exhibitors at the show.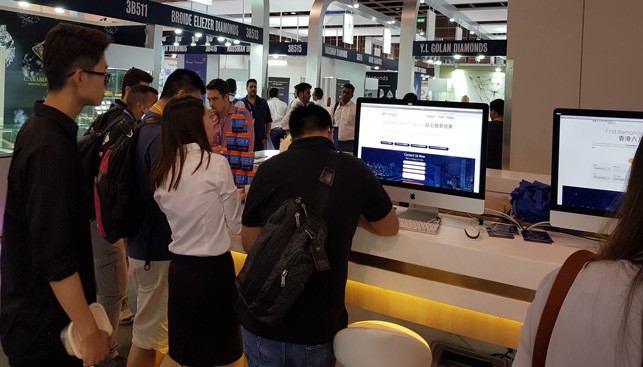 "We saw some traffic in the morning, which improved during the early afternoon hours on the first day", said Ira Tsirlina, Chief Marketing Officer at the Israeli Diamond Institute. "Hong Kong is uncharacteristically quiet, mainly due to the mass protests in the streets. We hope the protests won't affect the attendance at the show, and that we'll see the Israeli pavilion as busy as it usually is this time of year".
The show organizers have added portable diamond and jewellery imaging devices throughout the venue, which the visitors can use free of charge to photograph diamonds and jewellery pieces, and then send them to their smartphones.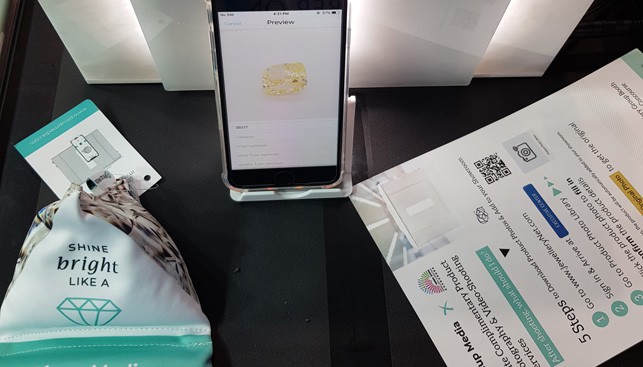 The June Hong Kong Jewellery & Gem Fair is spread over four floors and includes high-end jewellery, diamonds and loose precious gems, diamond and jewellery related equipment and technologies, and more. The space allotted for high-end jewellery exhibitors has gotten bigger this year, and hosts more jewellery exhibitors than in recent years.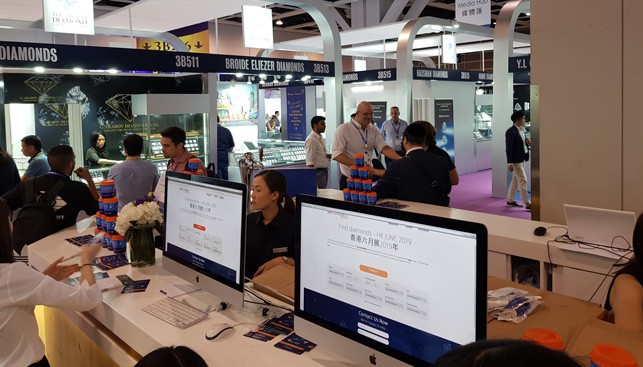 Asia is Israel's second largest market for polished diamonds representing about 30% of total polished diamond exports, with the greatest share going to Hong Kong. Israel is also an important supplier of polished diamonds to China, India, Thailand, Singapore, Taiwan, Japan and other Asian markets.
You can follow the Israeli exhibitors at the June Hong Kong Jewellery & Gem Fair on IDI's Facebook, Instagram, and LinkedIn pages.