HONG KONG HIT BY TYPHOON, HK GEM FAIR CLOSES AND FLIGHT TO ISRAEL CANCELED
El-Al flight to Israel has been cancelled, exhibitors awaiting updates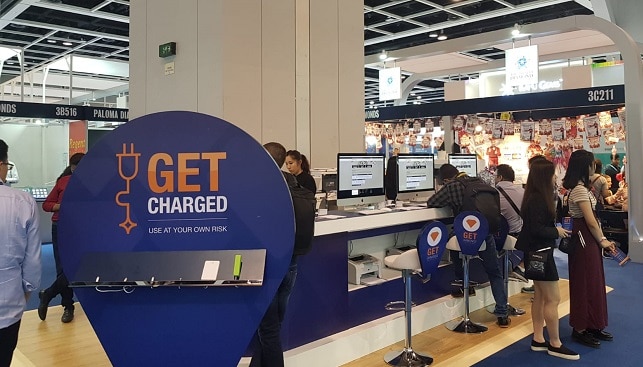 The Hong Kong Jewellery & Gem Fair closed a day early (Sunday) as the city was hit by typhoon Mangkhut. An announcement on the HK Hong Kong Jewellery & Gem Fair website informed visitors that the exhibition halls at AsiaWorld Expo will be open until 11pm for exhibitors to move out their merchandise. Exhibitors were asked to exercise caution and follow news reports. According to a representative of the Israel Diamond Institute (IDI) on site, exhibitors will be allowed to move out their merchandise by tomorrow (Monday, September 17).
Most Israeli exhibitors placed their merchandize in safes and are awaiting updates. As the local airport was closed, El-Al flight to Israel has been cancelled. Many diamantaires and jewelers from Israel will be forced to stay put for now and await updates. There is yet no news about flights scheduled to leave tomorrow (Monday).
Mangkhut, which has already wreaked havoc in the Philippines, is now designated as a T10 storm – the highest level possible with winds of at least 120 kmh. Several Israelis in Hong Kong have filmed the huge storm. The following video was filmed by diamond trader Micky Broyda in Hong Kong.
Representative of the Israel Diamond Institute (IDI) in Hing Kong, Dean Berko, urged the Israeli exhibitors to contact freight companies to check if and when they would be able to ship their merchandize back to Israel.
Diamantaires and jewelers in Hong Kong are invited to contact Mr. Berko with any questions:
WhatsApp: 054-6520922
Phone: 852-54976098+