Ice-Obsessed: Cardi B Goes Over the Top with $2.5M Worth of Diamonds
From rings to bracelets, the rapper went all out for diamond jewels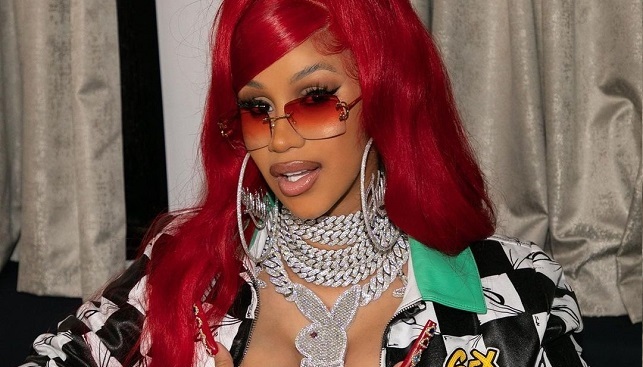 Cardi B sure likes her bling: for her performance at the Hot 97 Summer Jam at MetLife Stadium in New York last week (August 22), the rapper went all out with diamond jewels worth $2.5 million in total.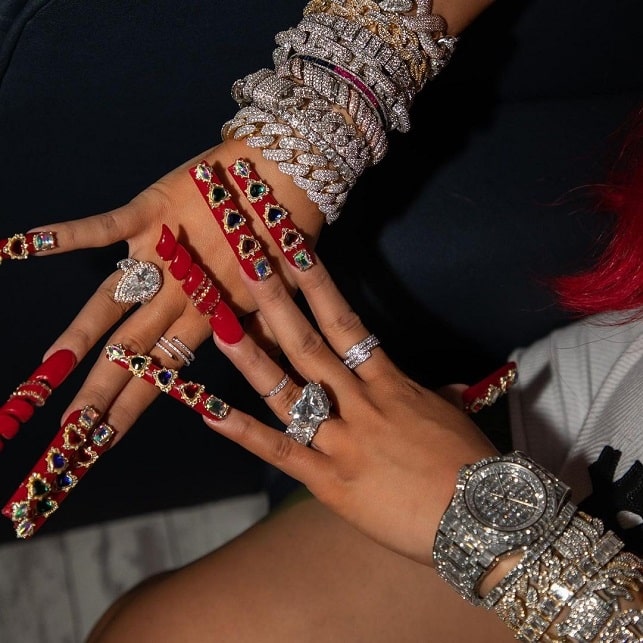 According to reports, Cardi B had on her 8-carat, pear-shaped engagement ring from Offset (worth around $500,000), a 20-carat heart-shaped ring (worth about $1 million), a Playboy chain designed by celebrity jeweler Elliot Elliante with more than 160 carats of VS1 diamonds and over 750 grams of 14-karat gold (worth $400,000), five Cuban diamond chokers (each worth at least $40,000) and 14 diamond bracelets, the cheapest one worth over $10,000.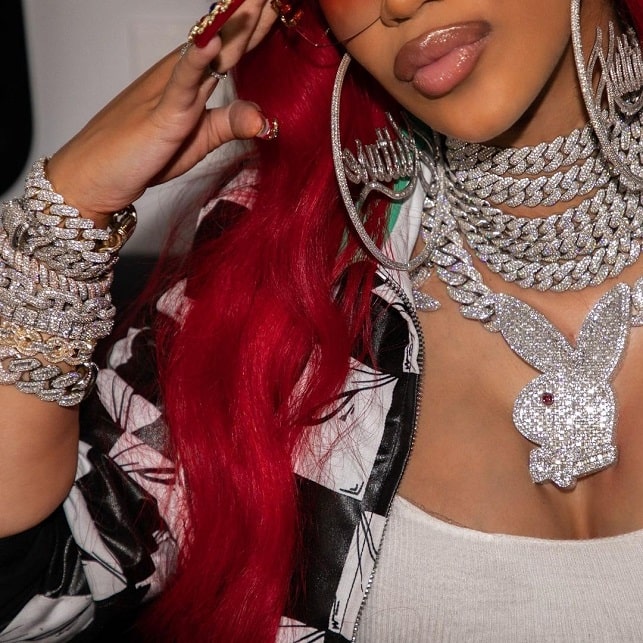 Finally, the 28 year-old superstar also wore her diamond-encrusted Audemars Piguet watch, reportedly worth $250,000, as well as a pair of diamond earrings.