IDEX: Polished Diamond Prices Recuperate, Hitting Year-on-Year High
Diamond prices went up 1.5% year-on-year in January 2021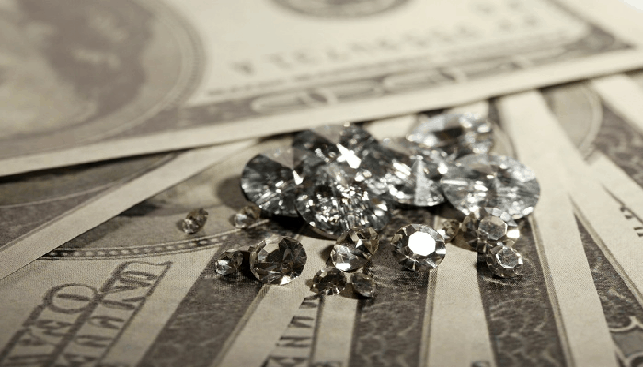 The IDEX polished diamond index for January 2021, published by IDEX Online, shows that diamond prices went up 1.5% year-on-year, "breaking through the x-axis for the first time since April 2019". Since May, when polished prices were badly hit by the spread of Covid, prices have been "rising in fits and starts".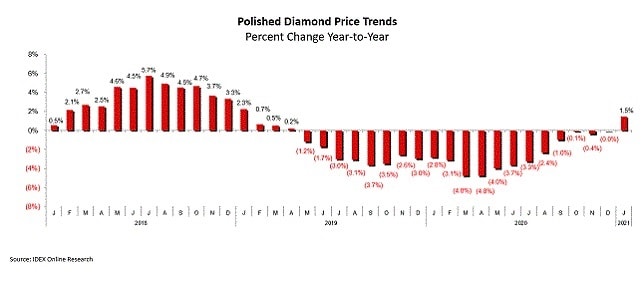 Month-on-month, prices were up 1.4% in January – "the biggest rise for at least three years", according to IDEX Online. Robust price increases were evident "across the boards for all sizes of polished diamonds" when compared with December 2020.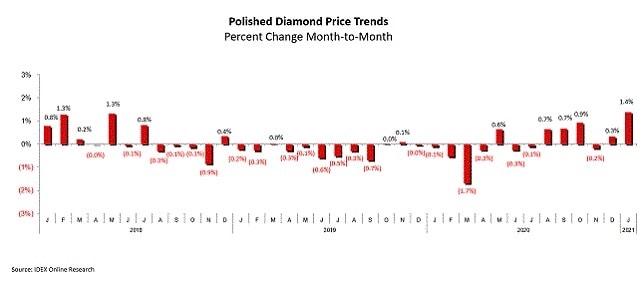 The IDEX Polished Price Index fell slightly during January, after a post-Christmas bounce in December. In January, the index closed at 122.44. All in all, demand led to an increase in prices in January. Meanwhile, de Beers has reportedly increased rough prices by as much as 5% in January, and "Alrosa reported that December 2020 was its busiest month of the year". According to IDEX Online, "the flow of these goods through the pipeline is likely to further boost the price of polished gems".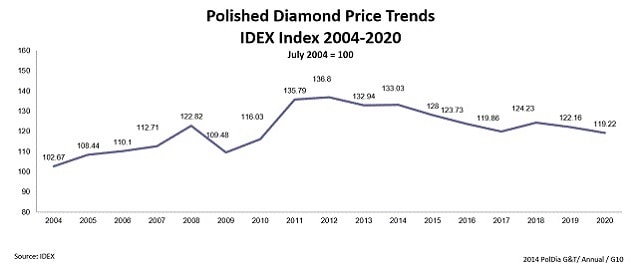 Read the full report here.