IDEX: Polished Prices "the Highest" Since November 2018
Polished prices were up 1.37% in May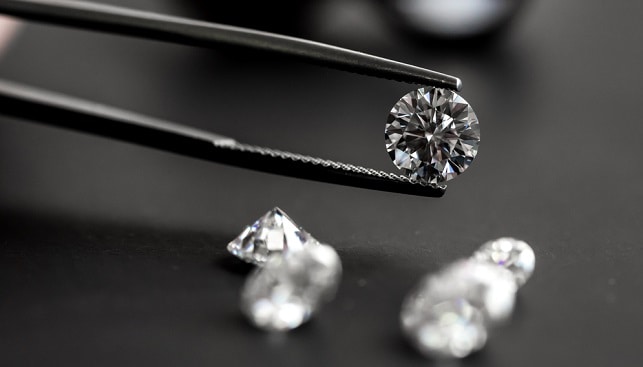 The IDEX Polished Price Index, published by IDEX Online, was up 1.37% in May – double the increase in April (0.73%). The polished diamond Index, which averaged 124.970 across the month and closed at 125.900, "is currently the highest it's been since November 2018," according to the report.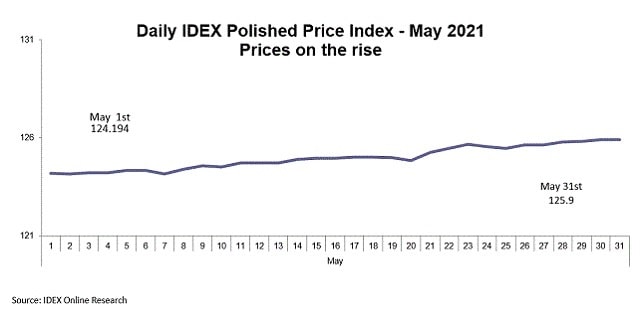 Month-on-month prices were up 1.3 % in May. In addition, year-on-year diamond prices "keep climbing, with progressively bigger increases for the last six months." In May, prices were up 5.5% than May 2020.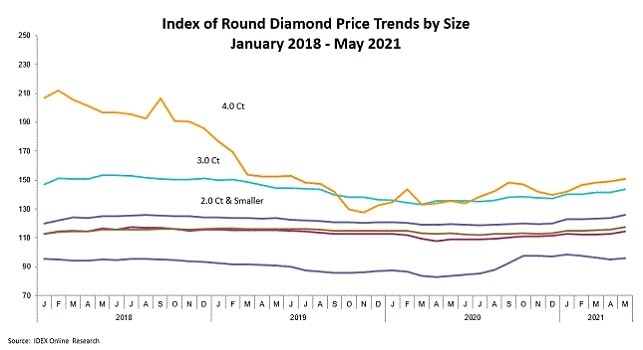 Polished prices showed "near-uniform increases" in May. Rises for 1-carat to 4-carat stones were between 1.3% and 1.5%. Stones of 0.5-carats up by 0.9%. Overall, the numbers are "significantly better" than in April, which saw a maximum rise of 0.5% drop of 1.5% for 0.5-carat goods. Year-on-year, 0.5-carats increased by almost 15%.
Read the full report here