Indian Lab Produces World's Biggest-Ever Polished LGD
The IGI-certified 27.27-carat stone will be displayed at JCK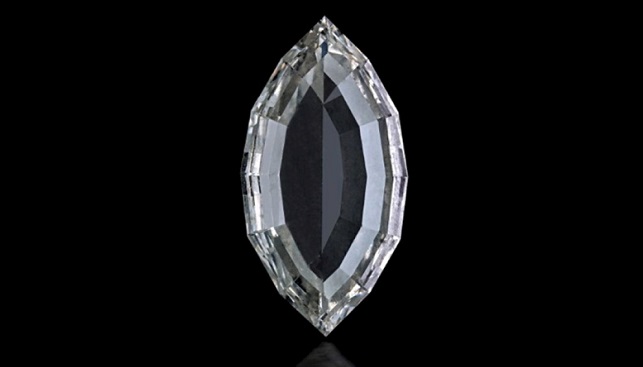 Greenlab, an Indian lab-grown diamond producer based in Surat, has created an IGI-certified 27.27-carat diamond – the world's biggest polished lab grown diamond, according to IDEX Online.
The marquise step-cut stone, named Om, was made by chemical vapor deposition (CVD), a method which does not require high pressures like the older process of HPHT (high pressure, high temperature). The 27.27-carat stone has no color enhancement, and is one of three super-size LGD produced by Greenlab. The others – a 20.24-carat and a 15.16 carat stone – will be displayed along with the record-breaking stone at the forthcoming JCK show.
The new 27.27-carat stone beat the previous record held by China's Shanghai Zhengshi Technology, which produced a 16.41-carat princess-cut diamond (G/VVS2).