JCK LAS VEGAS: GOOD TRAFFIC REPORTED AT THE ISRAELI PAVILION
Exhibitors at the Israeli pavilion in Las Vegas reported good traffic on the first day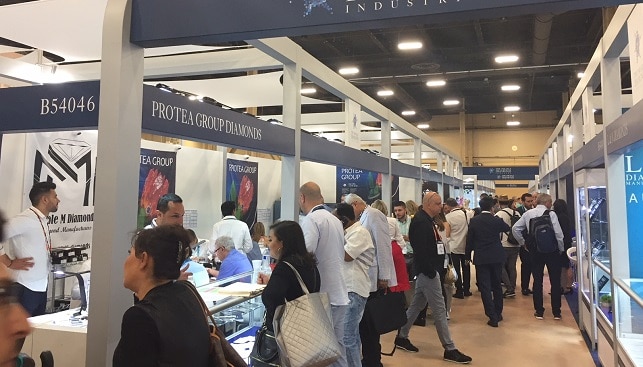 The JCK Las Vegas show opened last Friday (June 1) with 34 exhibitors at the Israel Diamond Pavilion. On the first day, good traffic was reported by exhibitors at the pavilion. Celebrity darling jeweler Lorraine Schwartz was among the many visitors.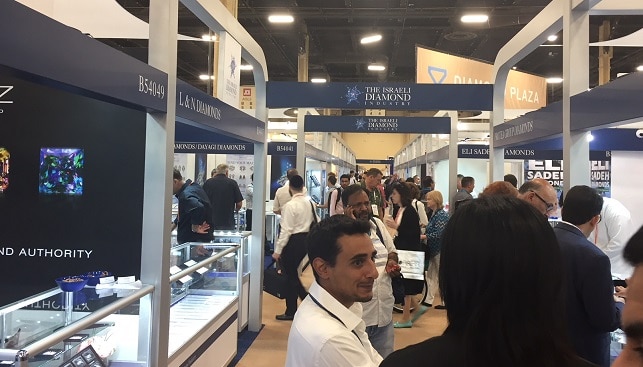 The booth of the Israel Diamond Institute (IDI), located at the center of the Israeli pavilion, has proven to be an attraction for many, including Israelis living abroad, who enjoy a conversation in their mother tongue as well as a cup of the famous Israeli black coffee at the IDI Lounge. The IDI booth also offers a Get Diamonds terminal, which enables buyers to search for goods among Israeli exhibitors.
This year, for the first time, the Israel Diamond Pavilion holds a diamond auction, featuring white and colored stones offered by Israeli companies participating in the show. These goods are on view at the pavilion and bids were accepted from June 1 – 3. The auction will be held tomorrow (June 4) at the Israel Diamond Pavilion.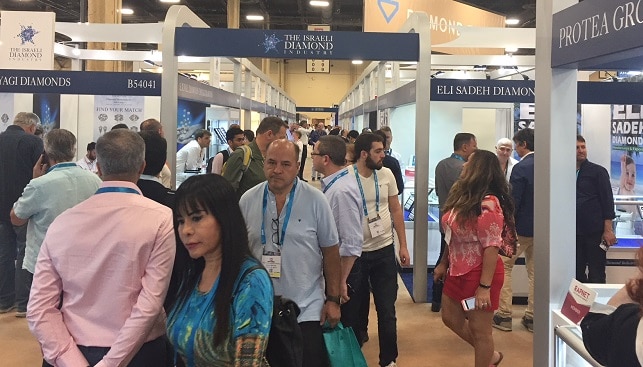 The JCK Las Vegas show is held in tandem with two other exhibitions – Luxury and JIS Exchange. Both shows are held in the same venue. These exhibitions attract thousands of visitors from around the world, and are considered the biggest jewelry, diamond and gem shows in the US. According to the organizers, 2,300 are exhibiting during the week, with more than 23,000 retailers visiting all three exhibitions. The organizers have prepared for the large crowds with special shuttles and many stewards helping the visitors find what they need quickly and efficiently. For the first time, the JCK Las Vegas show is being held at the Mandalay Bay hotel. In 2019, the show will be held at the Convention Center of the Venetian Hotel.
Written by Iris Hortman