Paris: Chanel Jewelry Boutique Robbed in Broad Daylight
A video shows the robbers as they escape on motorcycles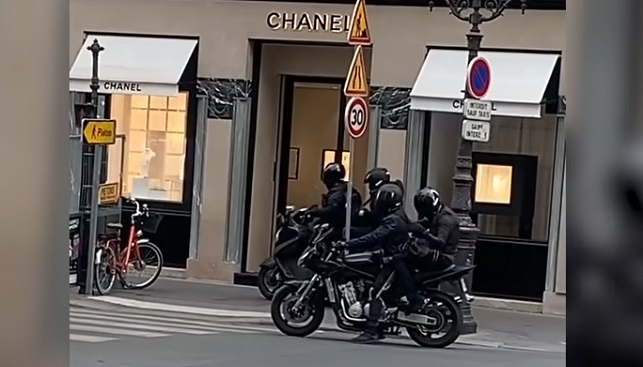 A Brazen robbery on rue de la Paix took just ten minutes but continues to make headlines worldwide: according to numerous reports, a group of armed men held up a Chanel jewelry boutique in Paris last Tuesday around 3 pm, and took off with the loot on motorcycles.
In a video that went viral on social media, four men dressed in black, their faces covered, are seen escaping on two motorcycles. Three of them entered the store, which specialized in high end watches and jewelry, while the fourth stood guard with what looked like an automatic weapon.
According to a report in Le Parisien newspaper, passers-by did not seem to understand what was going on, and the robbery took about ten minutes.