Polished Prices Drop in September
Despite a monthly drop, year-on-year prices rose 9.4% in September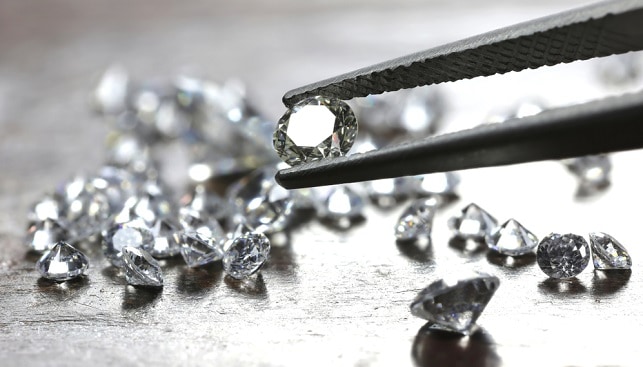 According to IDEX Research, published by IDEX Online, polished diamond prices fell 0.2% month-on-month in September – the first drop since February.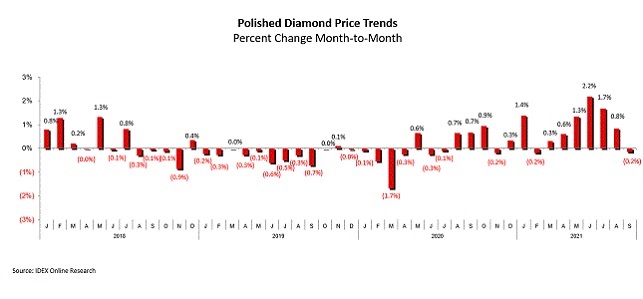 Year-on-year prices rose 9.4% in September, "slightly lower than the 10.3% figure for August," according to the report. Prices have been increasing steadily since January "but dipped for the first time in September." Nevertheless, the Index remains "at a six-year high in spite of two months of near-straight line prices."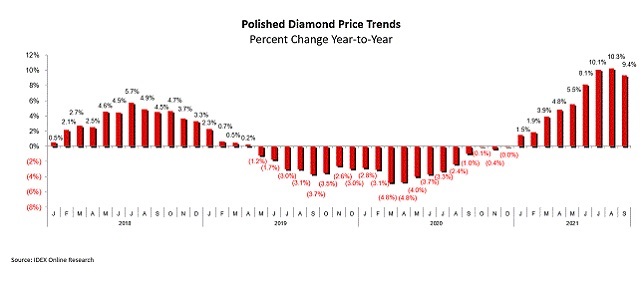 The IDEX Polished Price Index averaged 126.07 in 2021 to date, compared with 119.22 for the whole of last year, and 122.16 during pre-Covid 2019. Since hitting a low point in April of 2020, the Index has been climbing. According to the report, polished month-on-month prices for all but one "were more subdued than we have seen for a while, with a mix of price drops, no movement, or only marginal rises […]".