PRADO MUSEUM SHOWCASES THE ENTIRE DAUPHIN'S TREASURE
The collection is a group of luxury vessels embellished with diamonds and many gems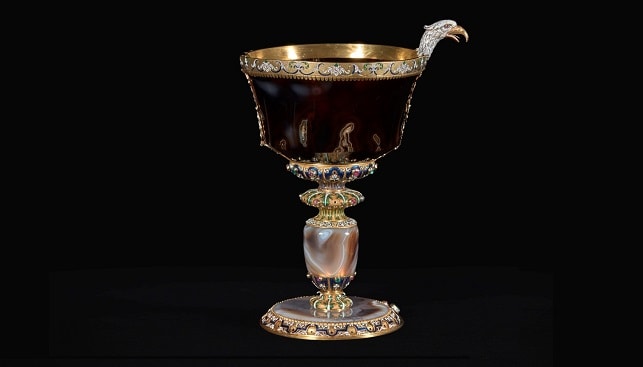 The North Wing Galleries at the Prado Museum (Museo Del Prado), the biggest art museum in Spain located in central Madrid, is now showcasing the entire Dauphin's Treasure collection for the first time.
According to the museum's website, the collection entered the Museo del Prado in 1839. The collection had 169 works originally, 144 of which have survived. The Dauphin's Treasure comprises a group of luxury vessels that belonged to Louis, the Grand Dauphin of France (1661-1711), later inherited by his son, Philip V. It includes classical and medieval works but the majority were made in the 16th and 17th centuries. The vessels are "made of rock crystal and decorative stones […] most are embellished with gold and silver mounts and with diamonds, rubies, emeralds, pearls and other gems".
The collection is exhibited in a new room at the north wing – a circular space "equipped with the most advanced conservation technology as well as a " collaboration of Samsung to offer a complete digital and audiovisual experience".