RIO TINTO UNVEILS THE ARGYLE MUSE DIAMOND IN NEW YORK
Weighing 2.28 carats, the Argyle Muse is the largest purplish red diamond ever offered at tender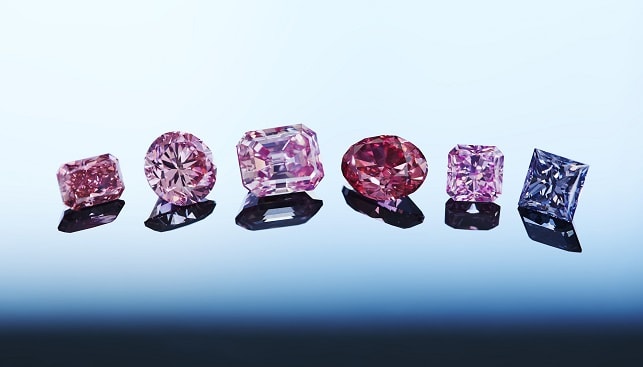 Rio Tinto has began to showcase its 2018 Argyle Pink Diamonds Tender in New York, including the Argyle Muse – "the largest purplish red diamond ever offered at Tender", according to the company. Following viewings in New York, bids will close on October 10, 2018.
The 2018 Argyle tender is named "Magnificent Argyle". The 63 diamonds to be auctioned weigh a total of 51.48 carats – including five Fancy Red diamonds, two Purplish Red diamonds and three Violet diamonds. At the center of the collection is the the Argyle Muse, a 2.28 carat polished oval diamond, and the largest purplish red diamond ever offered at tender.
Rio Tinto Copper & Diamonds chief executive Arnaud Soirat said: "[…] This is our 34th Argyle Pink Diamonds Tender and the potency of colours in this collection is a testament to the extraordinary Argyle ore body – rare fancy coloured diamonds, created and limited by nature. The combination of strong demand and extremely limited world supply continues to support significant value appreciation for these stunning diamonds".