SIERRA LEONE OFFERS 709-CARAT DIAMOND FOR SALE
The Ministry of Mines and Mineral Resources in Sierra Leone has announced an offer of sale of the 709.48-carat diamond found last week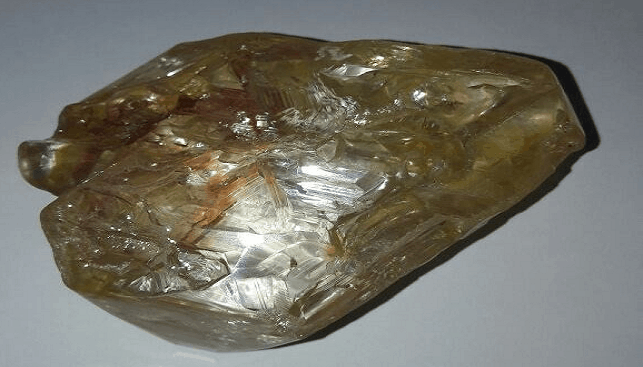 The Ministry of Mines and Mineral Resources in Sierra Leone has announced an offer of sale of the 709.48-carat diamond found last week by a pastor in Sierra Leone's eastern Kono region. The diamond, according to a press release, will be sold by international tender.
Interested parties can view the diamond at the Bank of Sierra Leone from Wednesday 29th March to Wednesday 5th April 2017 between the hours 10:00 am and 2:00pm. According to the press release, "bidding documents can be purchased upon payment of a non-refundable fee of $ 5,000. A bid security of $50,000 will also be required".
The diamond was discovered by Pastor Emmanuel A. Momoh "who is engaged in alluvial mining at Koyadu village in Tankoro Chiefdom". It was presented to President Dr Ernest Bai Koroma on March 15 by a local chief and is now being stored in the country's central bank.
According to the same statement on the official website, "President Koroma thanked the chief and his people for not smuggling the diamond out of the country. He underscored the importance of selling such a diamond here as it will clearly give the owners what is due them and benefit the country as a whole. The president assured that the selling process would be transparent and to the highest bidder".