Sotheby's: 101.41-Carat Gem Sells for $13M, Another Huge Diamond Sells for $693K
Sotheby's: 101.41-Carat Gem Sells for $13M, Another Huge Diamond Sells for $693K
Sotheby's Magnificent Jewels sale saw two huge diamonds sell for vastly different sums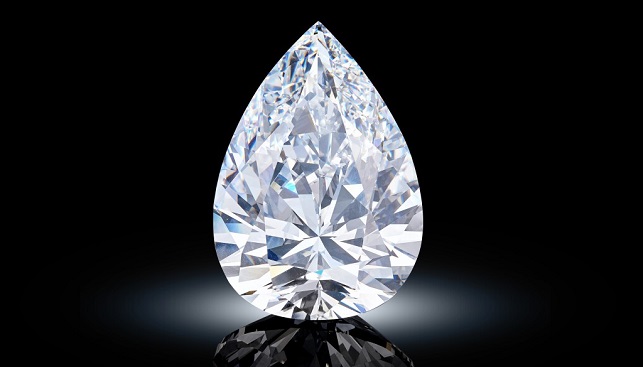 During Sotheby's most recent Magnificent Jewels, the auction house saw two huge diamonds sell for vastly different sums.
According to IDEX online, while the Flawless 101.41-carat, D-color, "Juno" diamond sold for $12.96 million, another significant diamond – the 111.59-carat pear-shaped fancy deep orange-brown Earth Star – sold for just $693,000, very much below its $1.5 million to $2.5 million estimate.
The Type IIa pear-shaped D-color IF Juno diamond was sold to an anonymous buyer, who promptly changed its name to Claire G, after his wife. The newly dubbed Claire G was the 12th +100-ct D-color diamond ever to be sold at auction, and the fourth-largest pear diamond to be offered at auction.