Valentine's Slice: Domino's Gives Away a Pizza-Shaped Engagement Ring
The 18-carat yellow and white gold base is topped with diamond 'cheese' and 'pepperoni' rubies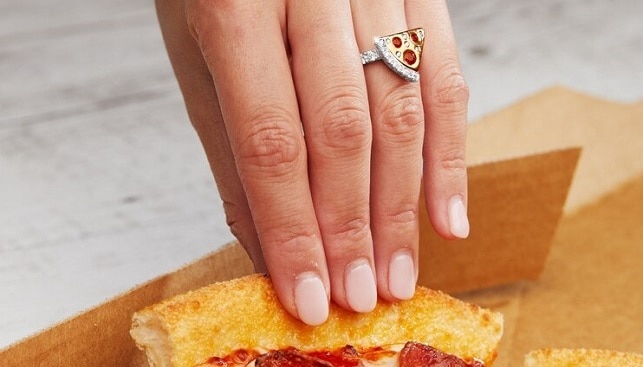 Domino's Australia has found a fun, and certainly original way, to boost its sales: On Valentine's Day (February 14), Domino's held a contest among its customers for the chance to win a one-of-a-kind, 1-carat diamond engagement ring, valued at 9,000 Australian dollars – roughly US$6,000.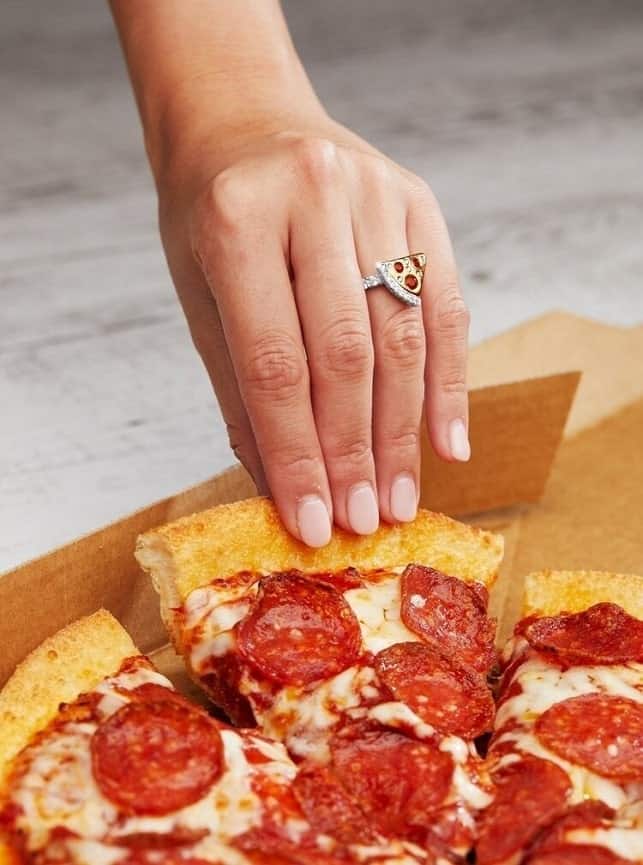 The ring features an 18-carat yellow and white gold base topped with diamond 'cheese' and 'pepperoni' rubies. For a chance to win the hand-crafted ring, applicants were asked to submit a 30-second video detailing how they would involve Domino's pizza in their proposal.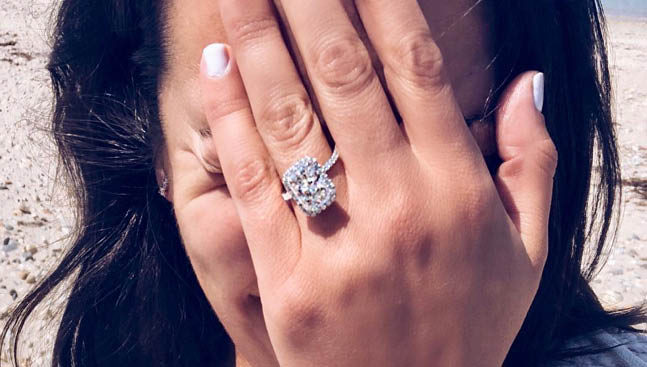 Domino's Chief Marketing Officer ANZ Allan Collins said in a press release: "Pizza is made to be shared with the ones we love, so this year we want to honour that with something really special and help create the greatest, if not the cheesiest, proposal ever!". Allan added that Domino's will "even cater the wedding".