Where are all our diamonds? Find them on Get Diamonds.com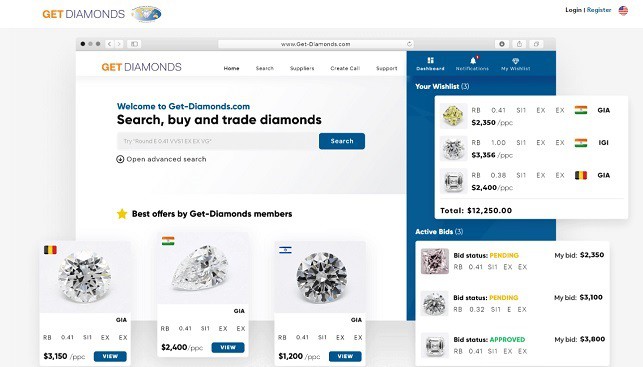 Dear Friends,
We are very excited and proud of the success of Get Diamonds so far. As you know the WFDB online trading platform is now the largest in the world by number of diamonds and value. It also uses the most advanced technology and is continuously being updated and improved.
Still there is lots more to do. We would like each and every member of your bourses to know about Get Diamonds, its many advantages and how it can advance their businesses.
That's why we are asking you to take the attached letter, to add the logo of your own bourse and to distribute it to your membership and clients. We hope that this will create a great deal of interest in Get Diamonds around the world.
Please send us a sample of the personalized letter you've sent out so that we can share it in our promotional channels.
Thank you and best regards!
Download the personalized letter here