One Man, Three Hats
An interview with WFDB Acting President, Yoram Dvash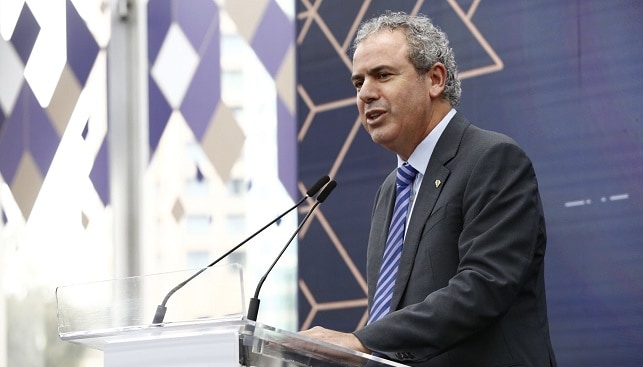 By John Jeffay, Editor, IDEX Online
Yoram Dvash admits he had his doubts about taking charge of the World Federation of Diamond Bourses.
He says he actually turned the job down. He was already wearing two hats – as president of the Israel Diamond Exchange and running his own diamond company – and didn't think he could manage a third. "I said no, I was too busy," he said.
Running the federation is no small task. It's the umbrella body for 30 bourses around the world in Belgium, India, Dubai and USA, as well as less obvious locations, such as Turkey, Panama and Korea.
"I was appointed to be the next president 18 months ago," said Mr Dvash, sitting at the imposing desk in his even more imposing office at the Israel Diamond Exchange in Ramat Gan.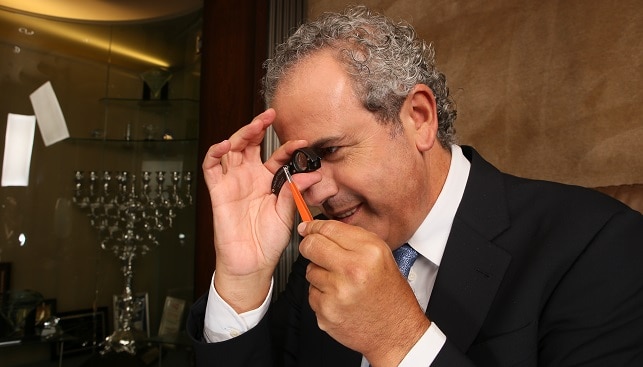 "Then three or four weeks before I decided I couldn't accept. I already had the diamond exchange, I had my business and I couldn't fit another hat."
He'd been serving as vice president since 2016 and the WFDB were more than a little surprised.
And then he changed his mind. "I jumped into it but it's not easy, wearing all the three hats at the same time," he said.
He says in the end he seized the opportunity because of "the situation" – a perfect storm of upheaval in the diamond industry, with coronavirus shutting down an already-depressed market virtually overnight, the suspension of the industry's best-known price list and pressure from diamantaires to establish a new online marketplace.
Now, with his three hats, he says he often doesn't get to bed before 3am. He has his own manufacturing and trading company to run – Y. Dvash Diamonds Ltd, which was founded in 1991, and he is serving his second three-year term as president of the Israel Diamond Exchange.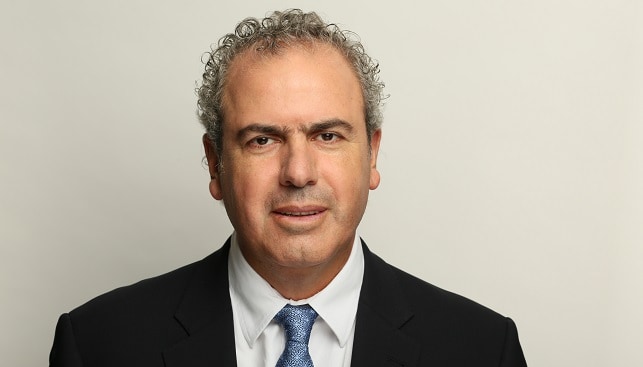 He has big plans for the federation, which has been representing members' interests, sharing expertise, resolving problems and arbitrating disputes since 1947.
It should do more than protect the interests of the diamond bourses and their members, he says. It should take a leading role promoting the diamond trade globally.
That's why he's busy recruiting key players in the industry to join the federation as observers at its executive committee, bringing their values and expertise to the table.
The Hong Kong-based jewelry empire Chow Tai Fook has already signed up, and he says there are seven or eight more big names in the pipeline.
His other big achievement is Get Diamonds. He says lockdown and pressure from within the industry persuaded him that the WFDB should acquire it as a transparent B2B trading platform to be run by the industry for the industry.
"The WFDB, as a leading organisation in the diamond industry, is showing leadership here," he said, proud that the website currently lists $5.7bn of diamonds.
"The whole idea is that the industry will take its fate into its own hands," he said. "People outside of the industry have set up various trading websites and that's fine, and we have nothing against them, but we do believe the industry should be acting for itself as well. What we're doing is by the industry for the industry, and we're doing it transparently."
But he is concerned about areas of the industry that lack such transparency.
"I'm not sure that we need a price list, bur people have got used to it over the last 30 years and you can't change that," he said.
"But it should be much more transparent. There should be a board that makes decisions, rather than one person.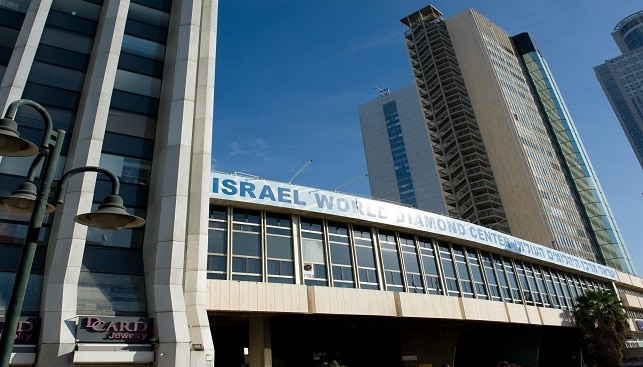 "I was a little bit surprised when Rapaport announced that it would have a board of advisors, and then changed its mind. I don't think it's ethical to change position like that. He (Martin Rapaport) announced it was going to have a board of advisors, he should stick to that.
"He complained that there might be price fixing. But what happened in two months to change his mind? He said there would have been pressure from the diamond industry and he's the only one who knows (what the prices should be)."
What about the future of the diamond as it emerges, hopefully, from coronavirus?
Things were tough before it hit, he says, and now they're much tougher. Diamantaires and manufacturers were already struggling to make money because of reduced demand and increased expenses and regulations. "It's very hard to survive," he said.
But he's confident that trade in Israel, where he is based, and around the world, will bounce back.
"I'm a little surprised, pleasantly surprised, that the American market is slowly starting to come back," he said.
"Prices are more or less the same as before coronavirus and I believe that in something like six or eight weeks the market will be almost back to normal, maybe 65 or 70 per cent."
And things are gradually recovering in Israel. COVID-19 knocked an unprecedented 80 to 85 per cent off country's diamond exports and closed its vast Ramat Gan trading but Mr Dvash can foresee a return to the glory days.
"It is imperative that the diamond industry across the world unite to restore it to its glory days," he said, "once the pandemic has receded and some semblance of normalcy returns to the globe."
Published by IDEX Online