ZIMBABWE EXPECTS ITS DIAMOND AND GOLD PRODUCTION TO SKYROCKET
Zimbabwe: Diamond output to jump from 1.8 million carats last year to 3 million by 2023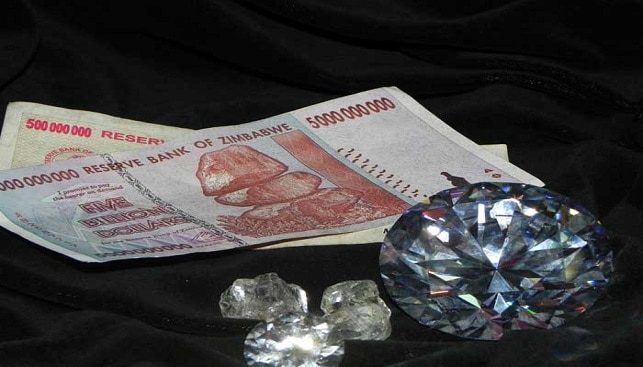 Zimbabwe's Minister of Mines, Winston Chitando, expects that his country's earnings from mineral exports – namely gold and diamonds – will rise by 377% over the next five years.
In an interview he gave to the Standard newspaper, quoted by Rough & Polished, Chitando said that the country's diamond output would jump from 1.8 million carats produced last year to 3 million carats by 2023, and that gold was forecast to exceed 100 tonnes by 2023. He further said: "The mining sector contributed $2.6 billion into the country's economy last year and it is expected to contribute $12 billion by the end of 2023".
In June, it was reported that Zimbabwe's diamond miner, the Zimbabwe Consolidated Diamond Company (ZCDC), plans to invest $400 million under its vision 2025 plan. For the next four years, the company has set a production target of at least 10 million carats a year. Most of the money will be spent on exploration at the Chiadzwa diamond deposits, deposits in Chimanimani as well as known kimberlites in Chihota and Mwenezi.