The 70's At The Israeli Diamond Industry
The 70's At The Israeli Diamond Industry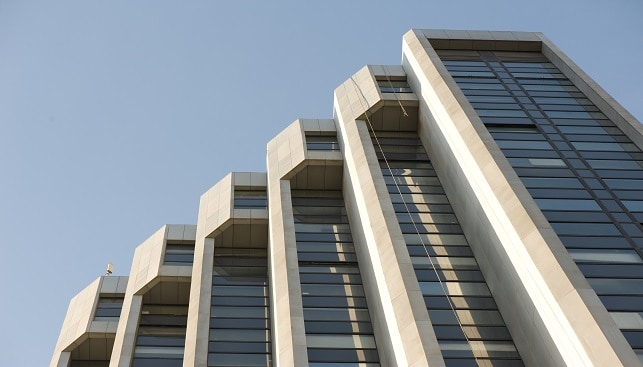 1970- 1980
In the first half of the 70s, diamond trade flourished and the industry thrived.
In 1971, the De Beers Diamonds International Award was awarded to the Israeli jeweler Leon Israel. This was the first time an Israeli was chosen as a recipient of the prestigious award.
In 1972, to celebrate the 25th Anniversary of Israel's Declaration of Independence, a stamp was issued with an image of one of the Diamonds Exchange buildings – Shimshon Building.
In 1973, the Israel Precious Stones and Diamonds Exchange was established as a private association of businesses owners.
In 1974, the first conference of the national union of diamond workers took place.
In 1977, exports of polished diamonds from Israel exceeded the $1 billion mark.
In 1977, The Israel Diamond Institute established the Israeli Gemological Institute.
In 1978, the Maccabi Building – the second building of the Diamond Exchange complex – was inaugurated. The Maccabi Building was built at the initiative of the Elghanian family. The building was named after the soccer field it was built on, which once belonged to the Maccabi Ramat Gan Football Club.
In 1978, the Israel Jewelers Association was established, as well as NILA – the volunteer organization for women jewelers. That same year, the Israeli diamond industry hosted the International Congress of Diamantaires.
In 1979 the Association for the Promotion of Diamond Manufacturing in Israel was established. Yosef Tilioff was elected Chairman.
In 1979, the Diamonds Inspection Order – Import and Export 5739-1979, was amended. Until then, the industry was governed by regulations put in place by the British Mandate, including later amendments.
During the 70s, an automatic polishing machine was developed by Prof. Yeshaya Yarnitsky. The machine enabled polishers to increase their labor output.
In the 70s, polishing of small diamonds moved to India, and very small diamonds were no longer polished in Israel.
Towards the end of the 70s, the economic recession and high inflation in Israel impacted the diamond industry.