DIAMONDS TO BECOME EVEN MORE RARE IN THE FUTURE
The FCRF: Most top diamond mines to close within a generation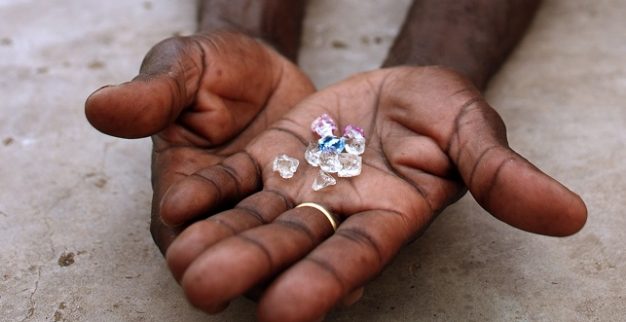 According to new article published by the Fancy Color Research Foundation (FCRF), the majority of the 45 most notable diamond mines in the world operating at the moment will close within one generation, "and most diamonds will be sourced from the second-hand market".
The Magic Number: 61
This is not new information; it is, however, the "most overlooked piece of information within the industry, with little knowledge available outside it", according to the organization. The explanation for the countdown is simple: The vast majority of the world's unearthed diamonds are located 150-750 km below the earth's crust, brought to the surface at a reachable distance by prehistoric volcanic eruptions. The significance of this information is clear: Once all mines have been depleted, there will be no more unearthed diamonds left.
Within decades, there will be a significant drop in supply. According to the FCRF, "the last miner will turn off the lights, on his way out, in approximately 61 years".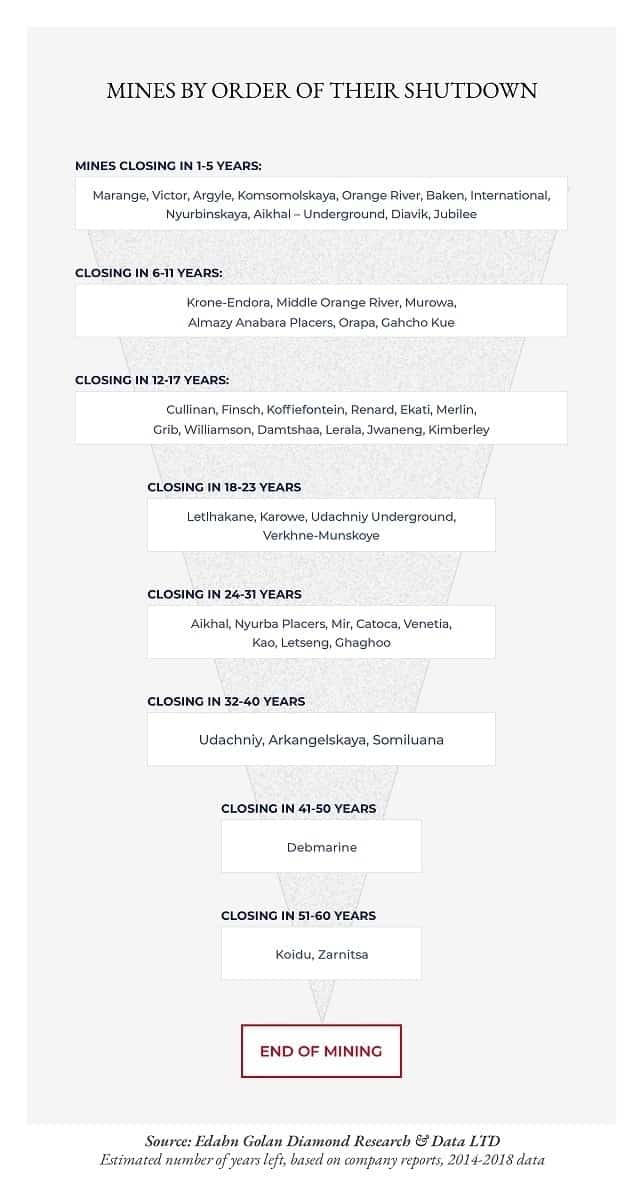 Today, 40 mines account for 90% of the world's diamond production. However, only 13% of them have more than 40 years of "life" in them, and none of them have more than 61 years. Therefore, "the availability of diamonds of all colors and quality levels will be affected, with no exceptions". Within 25 years, the majority of the 45 most notable diamond mines operating at the moment will cease to exist; and within 40-to-60-years, 98% of all diamond mines will be exhausted.
Finally, there is not expectation that a new "mega-mine" will be found in the foreseeable future. If it is, it will begin operations only at the end of this century — at best.