This Historic 102-Carat Diamond May Be One of the Most Expensive Gems Ever
This Historic 102-Carat Diamond May Be One of the Most Expensive Gems Ever
For the first time in auction history, the highest bid will be the winning bid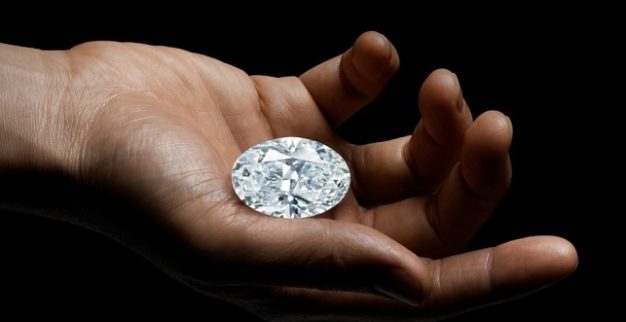 Next month (October 5), Sotheby's will make history in its Hong Kong auction when it will offer, for the first time in auction history, a 102.39 carat diamond "without reserve", meaning that the highest bid will be the winning bid, regardless of its amount or the intrinsic value of the stone itself.
The "highly important 102.39-carat D Colour Flawless Oval Diamond" will be offered in a stand-alone, single lot live auction. According to Sotheby's, "no diamond of this calibre – or indeed any work of art of this importance and value – has ever been offered this way". Bidding on the rare white gem starts on September 15.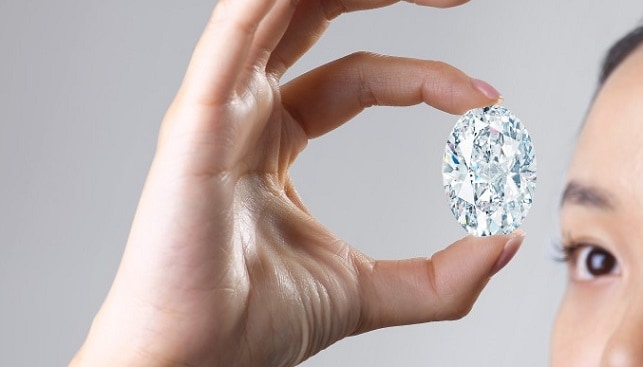 Sotheby's is sure of the stone doing extremely well, and for good reason: According to the auction house, less than one-half of 1% of all stones over one carat submitted to GIA annually are D (the highest grading for a white diamond), Internally Flawless (chemically pure, transparent and symmetrical), or D, Flawless – let alone a diamond of this impressive size. 
According to Sotheby's, the stone "is the rarest white diamond ever to come to the market and the largest, round D colour flawless diamond known to man". Describing the stone, Patti Wong, Founder and Chairman of Sotheby's Diamonds, previously said: "This stone is over 100 carats of flawless perfection. In the course of my long career, which has brought me close to some of the greatest stones the earth has ever yielded, I have not encountered anything quite like this […]."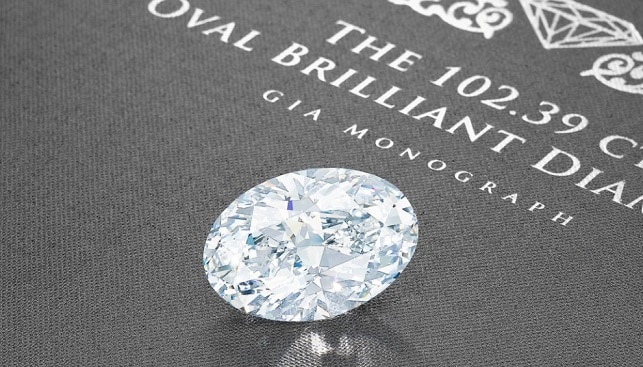 The auction house claims that only seven D color Flawless diamonds weighing more than 100 carats have ever been put to auction. The most expensive ever sold – a rectangular 163.41-carat diamond auctioned by Christie's in Geneva – sold for $33.7 million in 2017. In 2013, an unmounted oval brilliant-cut diamond weighing 118.28 carats sold for $30.8 million – the most paid for an oval white diamond. According to different estimates, Sotheby's 102.39-carat monster may sell for over $26 million.