IDEX: POLISHED DIAMOND PRICES RISE SLIGHTLY IN DECEMBER
The Index began the month at 120.02 and ended at 120.90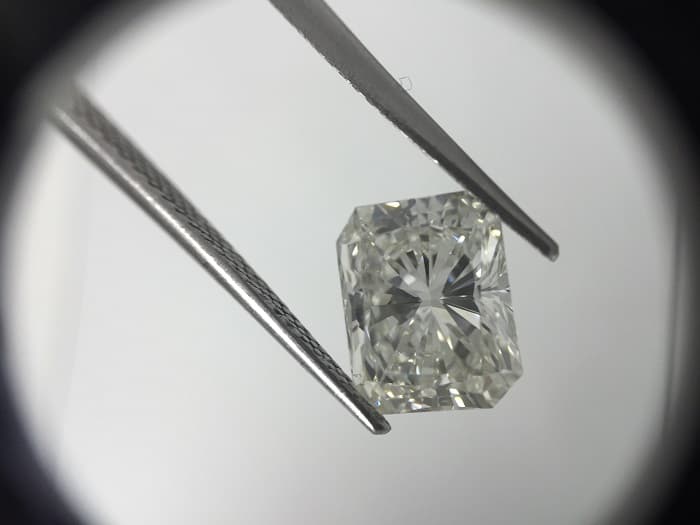 In its latest analysis of polished diamond prices published on IDEX Online, the IDEX polished diamond price index shows that prices have risen slightly during December, following a flat performance in November. The Index began the month at 120.02 and ended at 120.90.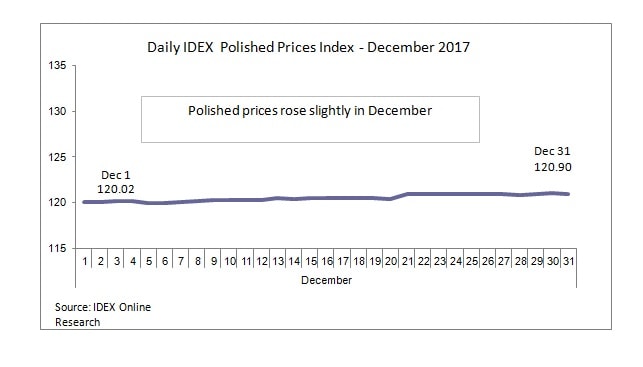 Multi-Month Analysis
IDEX Online remarks that in recent months, there has been "a very slight increase" in polished diamond prices. Despite the good news in December, polished diamond prices have declined since the middle of last year, and the "index is at one of its lowest points for more than three years […]".
Since January 2014, polished diamond prices show an 8.6% decline to-date.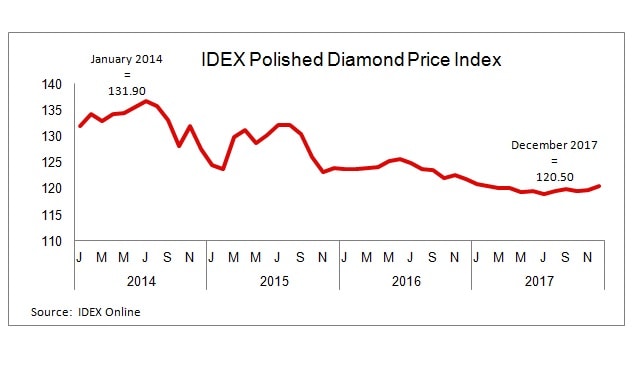 On a month-to-month basis, global polished diamond prices in December increased by 0.7% over November. On a year-over-year basis, the average price in December decreased 1.1%.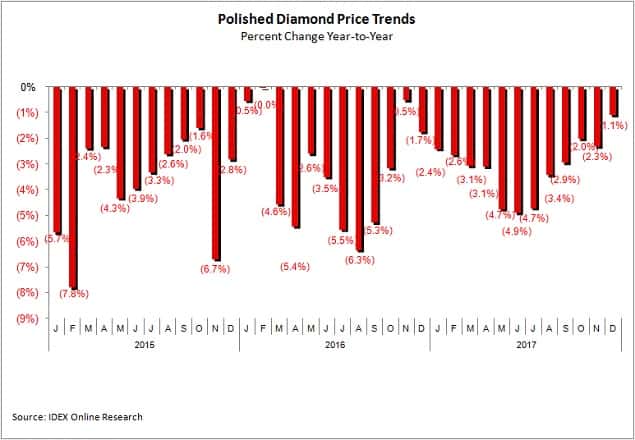 Diamond Prices by Size
When comparing prices during December 2017 to November 2017, there were five rising categories (0.50 carats to 3.0 carats) and one decliner (4.0 carats).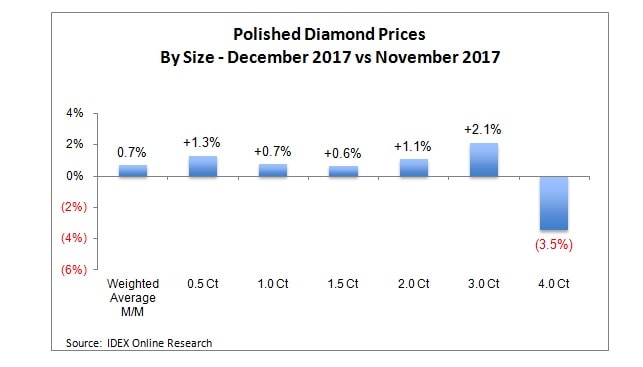 On a year-over-year basis, there were four decliners and two risers – the 2.0-carat and 3.0 carat categories.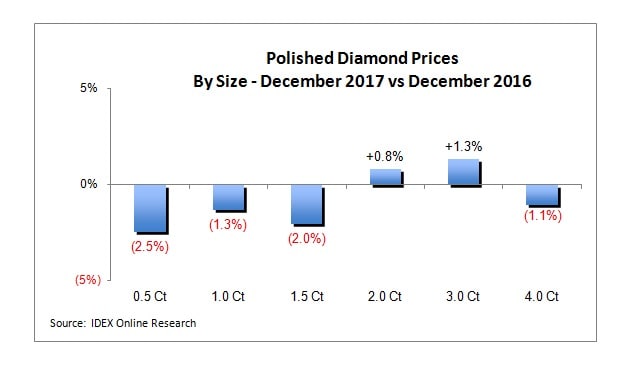 Since mid-2015, 4.0-carat stones "have shown the most price volatility, although 3-carat diamonds have displayed the steepest year-over-year decline". From December 2015 on, "there has been relative price stability in 1-carat, 1.5-carat and 2-carat stones".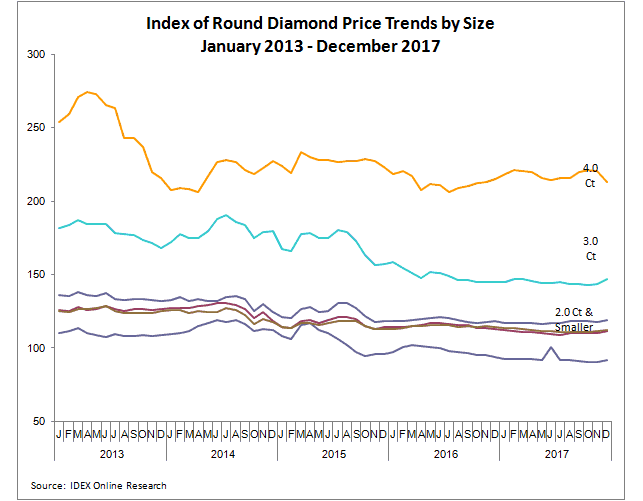 Looking Ahead with Optimism
According to IDEX Online, global diamond centers generally displayed positive sentiment, "with diamantaires looking forward to strong holiday sales and the Chinese New Year sales period".
Indeed, the Mastercard SpendingPulse survey, released in late December, showed an increase in holiday sales, including the jewelry sector. The SpendingPulse report, which details holiday shopping from November 1 through December 24, showed that jewelry sales grew 5.9%, largely driven by last-minute sales on December 23.