OCTOBER: PRICES OF POLISHED DIAMONDS "AT A THREE-YEAR LOW"
Ehud Laniado analyses diamond trading trends in the US, Israel, India and Hong Kong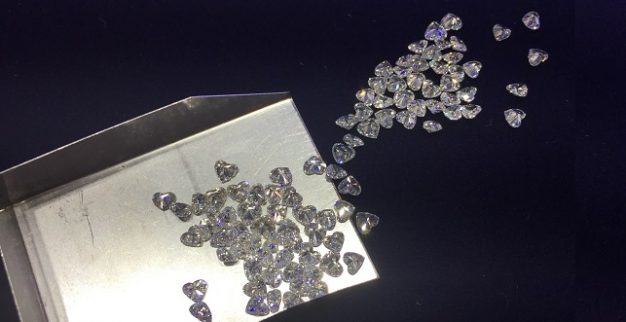 In his latest article, October 2017 Market Report, Ehud Laniado analyses diamond trading trends in the US, Israel, India and Hong Kong during October He concludes that on the one hand, the diamond market is showing clear improvements in activity and demands; at the same time, however, "prices of polished diamonds are at a three-year low, and demands are still mostly flat".
The US Market
The business closures and bankruptcies that are rocking the diamond industry have arrived in the United States, Laniado claims. Business failures impact polished diamond wholesalers' payment terms, prices, and willingness to provide goods on memo to retailers. However, with the holiday season starting soon, diamond traders in the US are reporting increased demand from retailers.
According to Laniado, the focus of retailer demand is on rounds, 0.18 to 1 carat, F-K colors, SI-I clarity goods. There is some additional good demand for smaller, SI clarity rounds and for fancy shapes, specifically pears and ovals, 0.30 to 1 carats, focused on HIJ colors and SI clarities. There is somewhat better demand from retailers for larger pears and ovals.
The Indian Market
The Indian diamond center was closed during a large part of the month during the annual Diwali and Hindu New Year vacations. Since diamond polishing factories are closed during the holiday, fresh polished diamond supply in India drops significantly for about a month, and sometimes longer.
Good demand was reported for rounds 0.07 carats and below, in all clarities. 1-carat rounds, F-I, VS clarities and below were also in good demand, as were 1.50 and 2 carat I clarity goods. This is an expansion in the type of round goods in demand compared to demands in September.
The Israeli Market
The string of Jewish holidays, from late September to mid-October, coupled with Diwali, led to low trading volumes.
Demands in the Israeli diamond market are noted for round, 0.30 carat G-J colors, SI clarity and for "cleanish" 1/6 carat rounds. There are demands for 0.06-carat rounds in all clarities, and for 1-carats in K and lower colors at $2000 per carat. In larger goods, the demands from buyers are for goods with low prices and deep discounts. Buyers that traveled to the Israel Diamond Exchange in late October offered 7%-8% less than they did in the recent past for 1 and 1.5-carat goods.
The one area where there is a clear drop in demand is 1/10-carat rounds. Demand for fancy shapes and square cuts in the Israeli market were flat.
The Hong Kong Market
After a small improvement in activity in September, the best that traders had to say about the Hong Kong market in October was that it was stable, says Laniado.
There was steady demand in the Hong Kong polished diamond wholesale market for round, half carat, F-H color, SI1-I2 quality goods. Round, 1-carat, D-H color, VS-SI goods are also in demand, as are emerald-shaped diamonds, weighing 0.50-0.90 carats, D-G colors, VS clarity. As in other markets, there is demand for very few ranges, and prices are soft. During October, prices of round 0.01 to 0.18 carats dropped by about 3%.