DRAW ME A DIAMOND
Unique English painter Anne Decee uses diamonds in her works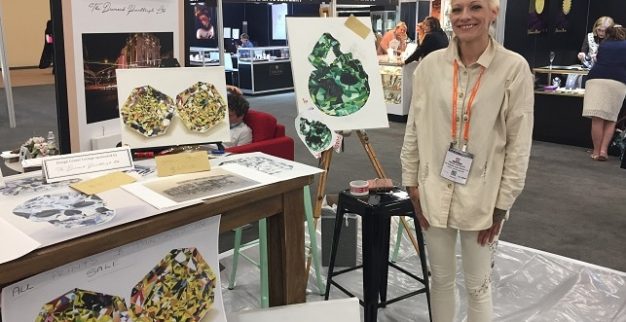 We're used to seeing diamonds set in wedding bands, pendants and earrings. Witnessing diamonds on a large oil painting is another story entirely. At the JCK Las Vegas Show last month, we met the unique English painter Anne Decee.
The Concept
One day, Decee was approached by a diamantaire from Hatton Garden in London. He liked her paintings, and asked if she was willing to design jewelry for him. She took the job, but it was the diamonds in the jewelry pieces that captured her heart and imagination. Later, she decided to incorporate them in her paintings. "Artistically speaking", she explains, "diamonds have depth, multiple layers and many colors. Each diamond is unique, and no two diamonds are alike". The diamonds are small in nature, but Decee paints them larger than life so every detail can be explored.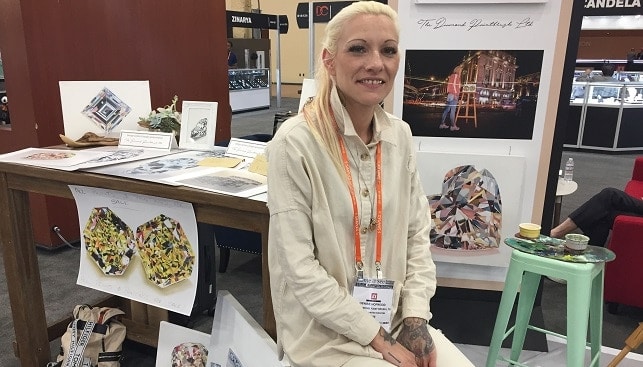 Work Process
Today, Decee dedicates all her time to painting diamonds. She starts by photographing them repeatedly and from multiple angles. Once she's satisfied with the quality of the photos she begins the painting process, using oil on canvas. Some paintings are small and some are large, according to the diamond and the number of its facets.
The Buyers
"When I started to paint diamonds, I didn't really know who the target audience might be", Decee recounts, "I started to post photos of the paintings on social media, and the reactions were great. Today, many diamantaires and jewelers ask me to paint their diamonds, as well as people unrelated to the industry, who just like the paintings".
Decee's prices range between £800 and £3,500 (approximately $1,000-$4,600), depending on the size of the painting and its complexity. "I usually paint each diamond once, so the paintings are just as unique as their subject matter", she explains.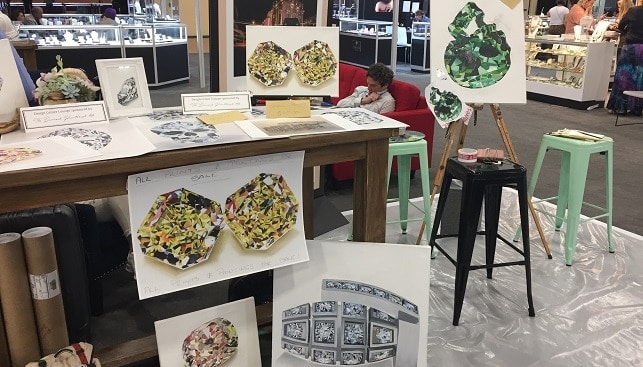 "I Like Colored Diamonds the Most"
Decee never went to art school, and has been working as an independent artist using different styles until focusing exclusively on oil paintings of diamonds. She lives in Essex, but travels for work often. She has created a name for herself, and is frequently invited to paint in diamond-related shows such as IJL London, Tucson, Arizona and JCK Las Vegas.
"I find diamonds to be fascinating", she says, "and I like painting colored diamonds the most. They have so many colors and shades, which makes painting them a fascinating process. When I paint them, I feel alive. I love what I do".
Written by Iris Hortman