THE SILENT PARTNER: THE ROLE OF DIAMOND BROKERS
In a recent piece titled "Supports Services: Brokers", Ehud Laniado delves into the role of the diamond broker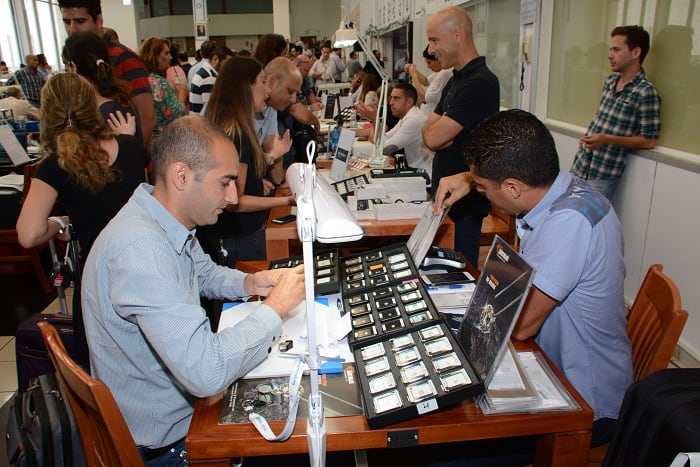 In a recent piece titled "Supports Services: Brokers", Ehud Laniado delves into the role of the diamond broker since the early South African diamond rush of the 1870s to this day.
De Beers' Early Methods
Since diamond exploration began in earnest in South Africa in the late 19th century, De Beers, already a market leader in rough diamond mining and sales, utilized various brokerage firms to facilitate sales to diamond manufacturers. These brokers would vet potential customers, and advised their clients "how to operate to ensure their continued supply" from De Beers.
For much of the late 19th and early 20th centuries, De Beers used Sights to sell its gems. The brokers determined who could qualify for a Sight, "and helped them to maintain their status".
After World War II, as the US Justice Department started investigating De Beers for alleged antitrust and monopolistic business practices, the miner ceased all direct operations in the US, and instead used brokers an intermediary. In effect, De Beers started to sell directly to the brokers, and the brokers sold to the manufacturers.
The Expanded Role of the Brokers
In the early 2000s, De Beers settled the antitrust allegations, but the majority of Sightholders still continue to use their services today. Brokers today "have moved beyond the role of financial middlemen, and have developed wide-ranging expertise on the diamond market, as well as on emerging consumer markets and new manufacturing destinations".
In the past few years, as De Beers changed its methods and the scope of its operation, broker firms have represented only a few Sightholders. They have moved into "rough diamond tenders and auctions […] provide other financial and analysis services to Sightholders, as well work with other rough diamond producers".
According to Laniado, there are two companies dominating the brokerage world today – Bonas-Couzyn and Hennig, both based in London. Diamond brokers, he summarizes, "continue to be a trusted silent partner for many of their clients".