US DIAMOND TRADE IN 2017: THE ODDITIES BEHIND THE NUMBERS
Edahn Golan analyses the numbers behind the 2017 diamond import and export data for the US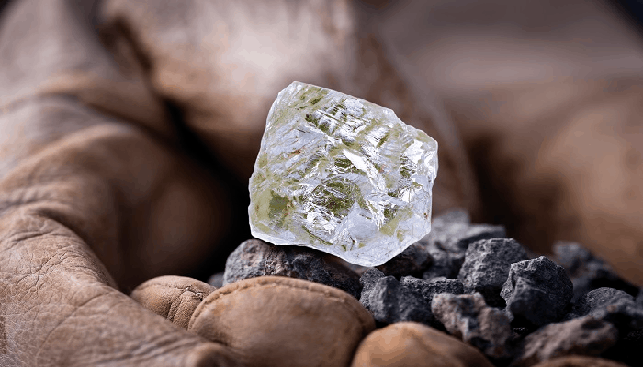 In a recent article, diamond analyst Edahn Golan analyses the numbers behind the diamond import and export data for the US in 2017. Specifically, why "a consumer market would import eight times the amount of diamonds it consumes", and how the US, which has no diamond mining, exports more rough diamonds than it imports.
The Numbers
In 2017, gross polished diamond imports totaled $21.67 billion and 9.9 million carats were imported – a 3% decline in value and a 10.4% decline in volume compared to 2016. The gross imports averaged $2,190 per carat – an 8.2% year-over-year increase.
Polished diamond exports totaled 10.5 million carats worth $18 billion -a 4.4% decline by value and 5.8% by volume.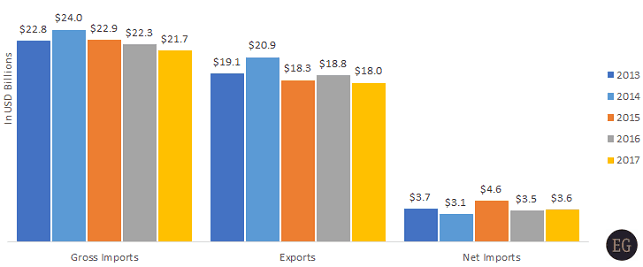 Polished Diamond Trade Oddities
The first odd detail is net imports: whereas the value of net imports was $3.65 billion, the volume of imports had a negative value of -596,822 carats in 2017. Golan asks: How can a consumer export more goods than it imports?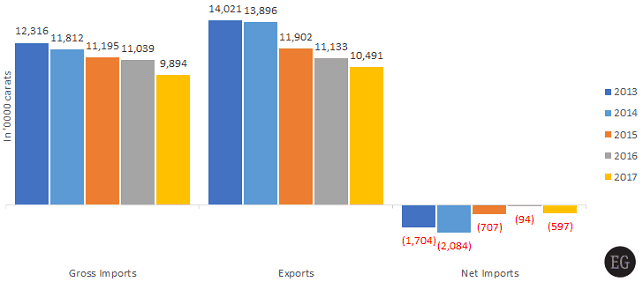 Rough Diamond Trade – Record Imports
In 2017, the US imported a record $1.01 billion worth of rough diamonds. In contrast, the volume of imports was a low 587,016 carats, way below the average import levels of the past 15 years. Gross rough diamond imports increased 23.3% by value and decreased 4.7% by volume.
This, says Golan, is not entirely surprising. The decline in volume is a result of the decline in diamond polishing in the US.
The rise in imports follows an ongoing rise in exports. The US exported $937.8 million worth of rough diamonds in 2017. The volume of exports was 1.8 million carats. Year-over-year, exports rose 55.7% by value and a staggering 343% by volume.
Rough Diamond Trade Oddities
The US exported more than triple the amount of diamonds than it imported. In the last five years, it exported 45% more than it imported, in the last 10 years 60% more, and in the last 15 years 73% more than it imported. That is an excess of 9 million carats between 2003 and 2017.

Golan asks: Where are all that rough diamonds coming from? Why are so many rough diamonds entering the country in the first place? Does the US have a secret diamond mine? Is this an issue of poor tracking or even signs of money laundering? Be that as it may, Golan says, the US diamond industry needs to urgently address the issue of over-exports.