ANALYSIS: 2018 MARKS THE RISE OF THE LAB-GROWN DIAMOND
ANALYSIS: 2018 MARKS THE RISE OF THE LAB-GROWN DIAMOND
New and important players, improves production and price slashing: This year in synthetics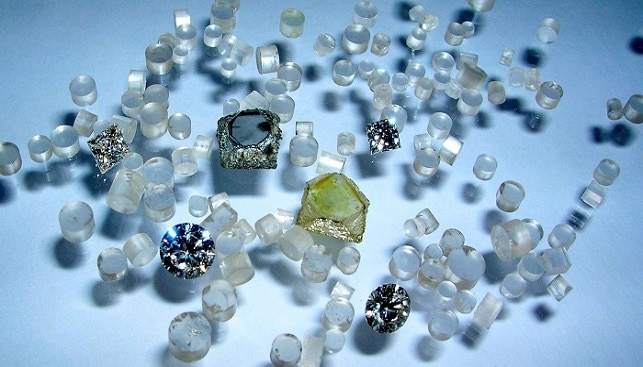 In his latest article, diamond trade analyst Paul Zimnisky discusses the ways in which 2018 has marked the "progression of lab-created diamond production, distribution and pricing dynamics". Here are some its highlights.
De Beers Crosses the Lines, Others Follow
First of all, in May of this year, giant diamond miner De beers "crossed the lines" and announced the establishment of Lightbox – a subsidiary dedicated to making lab-created diamond jewelry. Lightbox jewelry became available in September, and De Beers' prices immediately put the whole industry on alert: While 1-carat generic lab-created diamond was selling for around $3,700, De Beers offered a 1-carat solitaire pendant for $800.
According to Zimnisky, all of Lightbox 1-carat solitaire pieces sold out within the first week. As of early November, out of 43 Lightbox items offered, five were still sold out. There was only one 1-carat solitaire item available. Lightbox's facility in the US is expected to produce more than 500,000 rough carats annually starting early next decade, yielding about 200,000 polished carats a year. Lightbox is estimated to be about a $175 million business for De Beers and parent-Anglo American.
In late October, another notable player entered the lab-grown stone scene: Jewelry manufacturer Richline announced that new lab-diamond line "Grown with Love" would be available this holiday season through Macy's and JCPenney – "the first wide distribution of lab-created diamonds through a brick and mortar retailer". Unimpressed by De Beers' prices, JCPenney is selling a 1-carat "Grown with Love" solitaire ring for $3,750 and a 1.5-carat for $6,500.
According to Zimnisky, new players have recently entered the lab-created diamond jewelry and most are targeting bridal products and diamond sizes greater than 1-carat.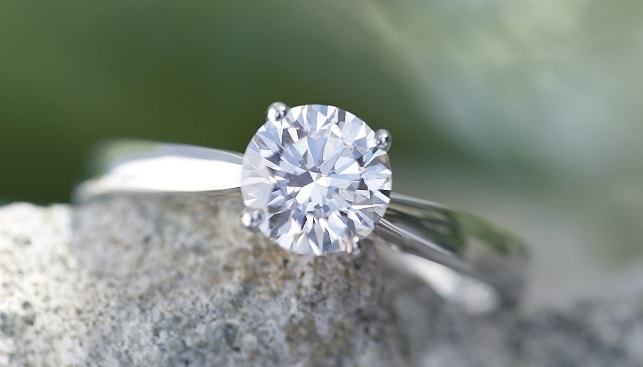 Production Upgrades and Prices
Zimnisky claims that lab-grown producers in the West must brace themselves for swift competition from Asia, especially China. Already, Chinese companies are upgrading equipment "allowing them to produce larger, higher-quality synthetic diamond, fit for use as jewelry". They are improving their high-pressure high-temperature (HPHT) methods in order to sustain longer cycles to grow larger, better-quality diamonds. These can produce rough stones of up to 2.5 carats. The chemical vapor deposition (CVD) method of production used in the West can produce rough that is well over 5-carats in size.
Finally, in 2018 alone, the price differential of generic 1-carat synthetics has fallen by almost 50% relative to the price a comparable natural diamond. However, Zimnisky claims, an important question still remains: "How many consumers will be willing to pay thousands of dollars today for a diamond that is theoretically unbound in supply and possibly holds no resale value?"