Hollywood Bling: Six Stunning Movie Jewellery Pieces
Hollywood Bling: Six Stunning Movie Jewellery Pieces
From Tiffany tiaras to Cartier necklaces: Six iconic jewellery pieces from the movies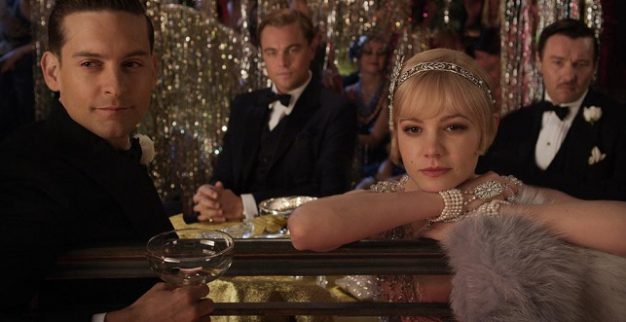 In addition to completing a character's look, jewellery pieces have a special role in a film's plot and message. From opulent and over the top diamond necklaces to understated cufflinks, here are six iconic pieces from classic movies we all love.
Breakfast at Tiffany's
The 1961 movie, based on Truman Capote's novel, introduced the world to designer jewellery, including an iconic five strand pearl necklace with a diamond ornament at the front. In the first scene of the movie, Audrey Hepburn steps out of a taxi wearing the stunning Tiffany necklace, as well as big earrings and a mini-tiara. The look was of course perfected with an iconic Hubert de Givenchy black dress.
View this post on Instagram
Moulin Rouge
Nicole Kidman knows how to wear her jewellery. In the blockbuster 2001 flick, Kidman sported the most expensive necklace ever made for a film until then – a stunner of 1,308 diamonds worth $1 million. The necklace was designed by Stefano Canturi and weighed 134 carats. They actually used a "stunt necklace double" in some of the scenes, because the original item was too valuable.
View this post on Instagram

Gentlemen Prefer Blondes
The classic 1953 film introduced the fabulous Marilyn Monroe to the world, as well as "The Moon of Baroda" – a 24.04-carat pear-shaped, yellow canary diamond necklace. In 2018, the Gemological Institute of America (GIA) determined that the historic diamond was mined from the legendary Golconda mines in India.
View this post on Instagram
Pretty Woman
In one of the most famous movie scenes ever made, Richard Gere's character Edward snapped shut a necklace case on Julia Robert's hand. While Roberts' laugh was genuine and unscripted, the necklace in that box was anything but random: It consisted of 23 pear-shaped rubies set in diamond-encrusted hearts and worth an estimated $1.35 million.
View this post on Instagram
Ocean's Eight
Ocean's Eight, the all-female version of the popular Ocean's franchise, has plenty of jaw-dropping, gorgeous jewellery for several movies. One of the most unforgettable pieces is a Cartier necklace, worn by Anne Hathaway, which plays a crucial part in Ocean's Eight's plot. The 450-carat masterpiece was inspired by a 1931 design conceived for the Maharajah of Nawanagar by Jacques Cartier, who ran the Cartier boutique in London.
View this post on Instagram
The Great Gatsby
The 2013 remake featured a stunning collection created by Tiffany. The New York jeweller designed all the Roaring Twenties-style pieces including a diamond and cultured pearl Savoy tiara for Carey Mulligan, Art Deco-style chandelier earrings and a pearl bracelet for Elizabeth Debicki, and finally – a silver hipflask and black enamel cufflinks for Leonardo Di Caprio.
View this post on Instagram