US: SALES OF SPECIALTY JEWELERS UP 11%
US: SALES OF SPECIALTY JEWELERS UP 11%
Preliminary data from the US Commerce Department shows a 7.7% rise year-on-year in the sales of fine jewelry and fine watches in September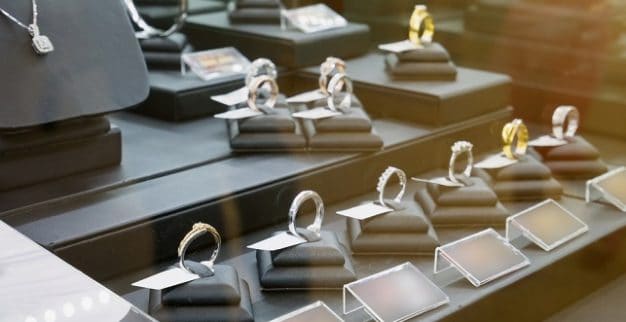 Preliminary data from the US Commerce Department, quoted by IDEX Online in a lengthy piece on the subject, shows a 7.7% rise year-on-year in the sales of fine jewelry and fine watches in September.
Sales totaled an estimated $6.1 billion – lower than the figure for August of $6.6 billion which, according to IDEX Online, "was the best since last January". Additionally, the rise in sales in September "was slightly lower than that for the year-earlier month when the increase was 8%".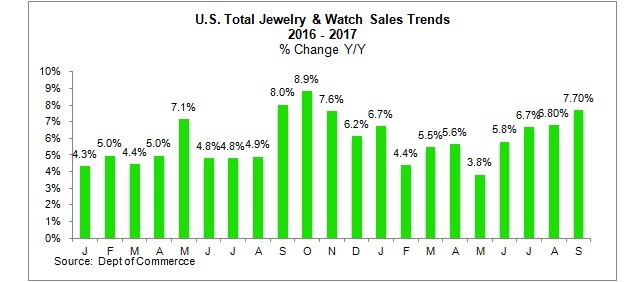 Specialty Jewelers Perform Well
Specialty jewelers in the American market again sold fine jewelry and fine watches worth $2.42 billion, taking "market share from multi-line retailers who also sell jewelry". Specialty jewelers posted a 10.9% sales rise in September from August, and a 5.7% rise year-on-year.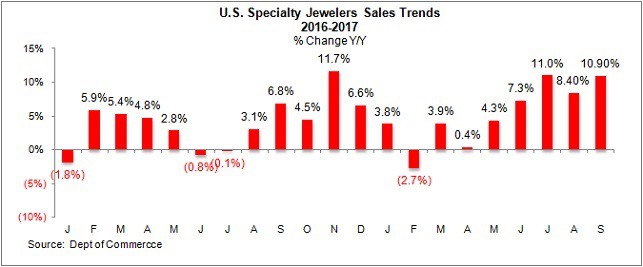 According to the piece, "demand has been growing strongly in recent months", despite a decline in growth in August. Specialty jewelers' sales gains "easily outpaced the total jewelry market, including sales at all retailers who sell jewelry".
Additionally, September was the fourth consecutive month where specialty jewelers recorded decisively better results compared to multi-line merchants.
Watch Sales Stronger Than Jewelry Sales
By category, fine jewelry sales were up 7.6% in September, and fine watch sales rose by 8.6%. September was the fourth consecutive month in which watch sales were higher than jewelry sales.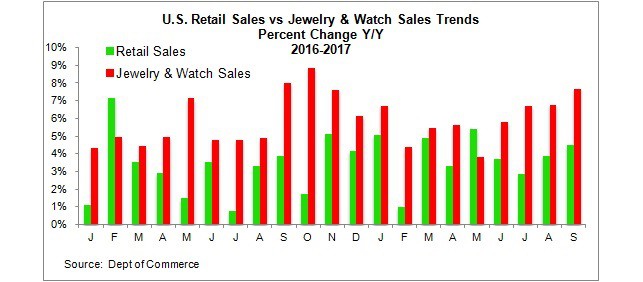 As for the future, the piece is cautiously optimistic: "While chain jewelers have been reporting generally insipid sales for the most recent fiscal quarter ended March 2017, independent jewelers have generally been reporting stronger sales gains". IDEX Online predicts a "gain in the 4% range, year-over-year "as a preliminary forecast for jewelry sales gains in the U.S. market for 2017.