SPENDING ON ENGAGEMENT RINGS UP 25% IN 6 YEARS
SPENDING ON ENGAGEMENT RINGS UP 25% IN 6 YEARS
The Knot 2017 Jewelry & Engagement Study shows that the average spend is $6,351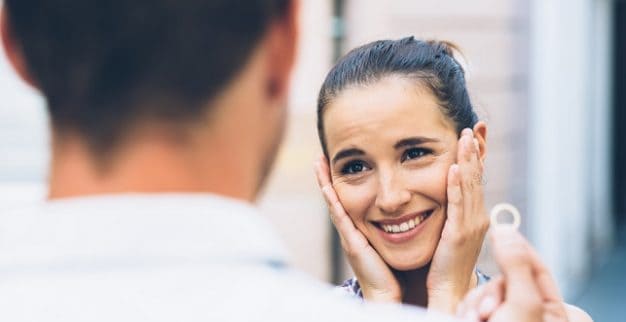 The Knot 2017 Jewelry & Engagement Study, which surveyed more than 14,000 engaged or recently married individuals, was published recently, revealing some interesting tidbits about engagement ring trends in the US.
A Sharp Rise in Spending Average
When shopping for engagement rings, the average spend is up 25% from 2011 ($6,351 from $5,095), while the average time spent looking for an engagement ring hovers around 3.5 months. Couples reported they looked at an average of 26 rings before deciding on the one. Additionally, the website says, online ring shopping "is more popular than ever before".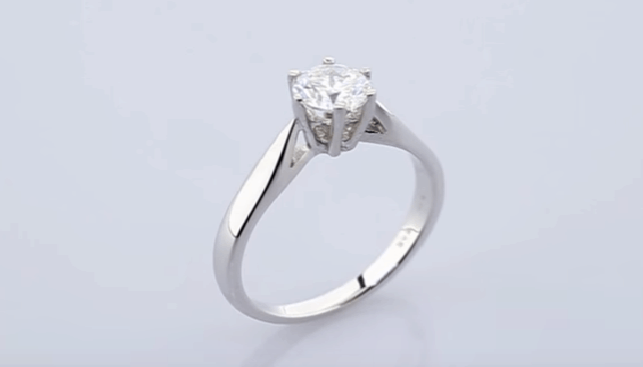 The survey also found that 45% purchased an engagement ring with a custom design. The most popular stone cut was round (52%), while the average carat size for the center stone was 1.2 carats. The average carat size for total ring was 1.8 carats. The most popular engagement ring setting metal was white gold (61%).
More Grooms than ever Go Online
As for place of purchase, more grooms bought their ring on the internet – 14% in 2017 versus only 10% in 2011. 63% of online buyers reported that they found better prices on the web than in brick-and-mortar shops.
91% of grooms reported proposing with a ring in hand while using the phrase, "Will you marry me?". In 2011, 85% and 86% did that, respectively. A staggering 87% still report proposing on one knee.
According to The Knot's survey in 2016, couples spent an average of $5,855 on an engagement ring. In another survey published in December of 2016, the Diamond Producers Association (2016) found that millennial consumers want to give and receive diamond jewelry as much as any other age group, and that the top category of diamond jewelry women want are diamond earrings and a diamond ring.