BAIN: MILLENNIALS IN CHINA AND INDIA RANK JEWELRY AS THE NO. 1 GIFT
Bain & Company's sixth annual report on the global diamond jewelry market, which pertains to 2015 data and forecasts future developments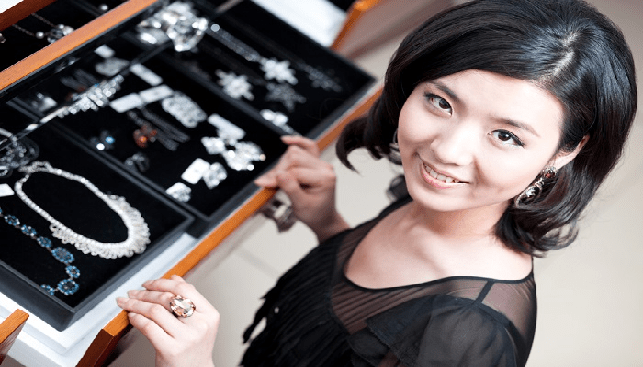 Bain & Company's sixth annual report on the global diamond jewelry market, which pertains to 2015 data and forecasts future developments, shows some interesting trends about the rough and polished diamond supply and demand, as well as the global jewelry industry – with an emphasis on Millennial preferences in China, India and the US.
According to the report, the global diamond industry's performance in 2015 can be characterized as entering a "moderation phase. It was led by a growth of 3% in diamond jewelry retail sales. Midstream US dollar revenues tracked the retail sector's performance in 2015, declining 2%. "Slowing demand and a drop in polished prices resulted in some of the lowest profit margins in years, as well as high inventory levels, accumulated since 2013", the report notes. At the end of 2015, cutters and polishers significantly reduced rough-diamond purchases and off-loaded about $5 billion of inventories to improve cash flows.
Rough Trends
According to the report, "cutting and polishing revenues declined by 2% in 2015. Slowing demand forced midstream players to reduce rough-diamond purchases and unload inventory accumulated in 2013 and 2014. Polished-diamond prices declined by 10% in 2015, and the operating margins of many cutting and polishing manufacturers were at or below breakeven. Midstream players report margin improvements in 2016 due to reduced rough and polished diamond prices".
Therefore, rough diamond producers reacted to their customers' challenges: they reduced output, increased their own inventory levels and provided more flexible purchasing terms while cutting rough diamond prices.
According to Olya Linde, a Bain partner and lead author of the report, some trends persist in 2016, including "secure access to financing within the midstream sector; slowing consumption in China; and the ongoing threat of synthetics and counterfeit diamonds".
The hope can be seen in a much-feared sector of late –Millennials. According to the report, millennials represent "a compelling opportunity for the diamond industry". The population of millennials in China, India and the US totaled roughly 900 million in 2015, and their combined gross income amounted to approximately $8 trillion.
Millennials appear to resemble other age groups in their preferences for diamond jewelry but not in their shopping behaviors. To fully capture millennials' demand over the longer term, industry players need to invest in both category marketing and brand-building efforts and redefine the customer experience in the retail environment.
The survey further found that American Millennials actively use the internet for jewelry purchases; in India they tend to prefer department stores. Chinese Millennials, like other age groups in China, prefer specialized retailers for jewelry shopping and tend to make their purchasing decisions in stores.
Linde insists that the diamond industry needs to find ways to "effectively engage with them now" and retailers that don't "will encounter yet another hurdle to overcome in an already-turbulent market".
Looking Ahead
Bain's outlook for the diamond industry in the medium-term can be termed as challenging, "as new supply is expected to come on line and uncertainties cloud the social, political and economic environments in key markets". There is hope, however, as over time, the positive macroeconomic outlook is expected to work in the industry's favor—as long as diamond producers behave responsibly and industry players sustain their marketing efforts to support diamond jewelry demand, especially among Millennials.
Bain projects rough-diamond supply and demand to be tightly balanced through 2019-2020. Demand for rough diamonds are expected to recover from the recent downturn and return to a long-term growth trajectory of about 2%-5% per year on average. The supply of rough diamonds is expected to decline annually by 1%-2% in value terms through 2030.