US Diamond Suppliers: Who Are the Stars, and How is the Industry Changing?
Diamond analyst Edahn Golan looks analyses how the supply landscape is changing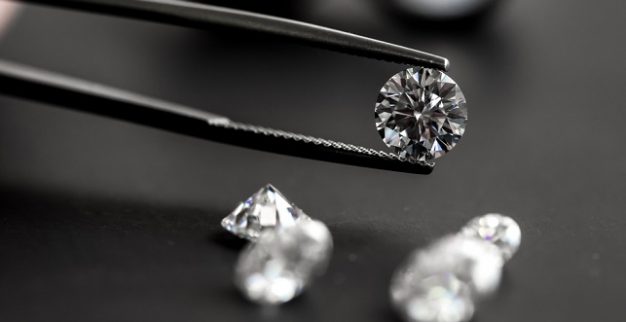 In a recently published article on Edahn Golan Diamond Research & Data, diamond analyst Edahn Golan looks at the history of diamond supply to the US, and analyses how the supply landscape is changing in recent years, giving more miners the chance to compete in this huge market.
The Big Three – And Counting
Golan begins by going over some numbers: The US is the world's largest diamond consumer market, accounting for "more than $400 billion worth of polished diamonds in the last 30 years".
For most of these 30 years (from the early 90s and until 2015) Israel was the leading source of diamond supply to the US. By 1993, India was the second largest source of polished diamonds to the US, "kicking" Belgium to the third place. In 2016, India moved to first place, becoming the largest supplier of polished diamonds to the US.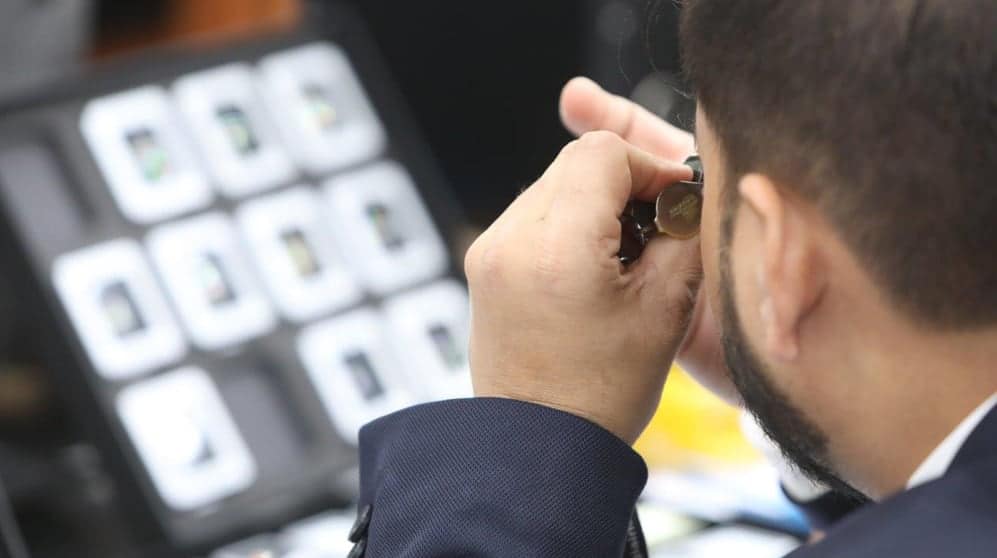 Until 2005, India, Israel and Belgium accounted for 90-93% of US diamond imports, with South Africa growing in importance to become fourth.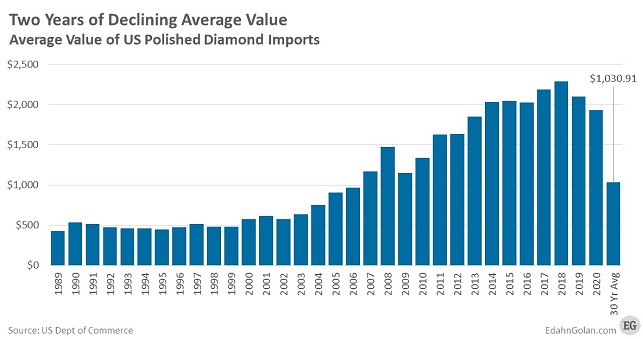 In recent years, another country has become an important source of diamonds to the US. While neither producing nor polishing many diamonds, Switzerland has risen to fifth place as a supplier to the US thanks to its import of high-value diamonds. While the average value of polished diamonds imported into the US in 2019 was $2,099.57 per carat, imports from Switzerland were much higher – $45,174.60, or 21.5 times above average.
In the past couple of years, Golan says, the average value of diamond supply to the US has declined – down 15.7% this year to an average of $1,930.03 per carat. This trend, he forecasts, is only temporary, as the average price of US diamond imports was on an upward trajectory before.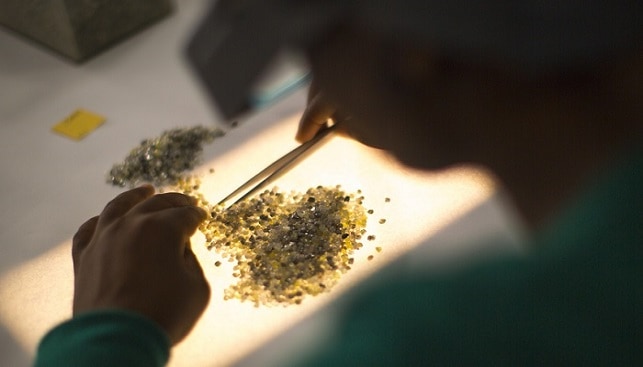 Major Miners
In addition to the two biggest miners – De Beers and Alrosa – three other large suppliers, who use different pricing methodologies and marketing approaches, affect "how manufacturers buy, polish, and even trade rough diamonds".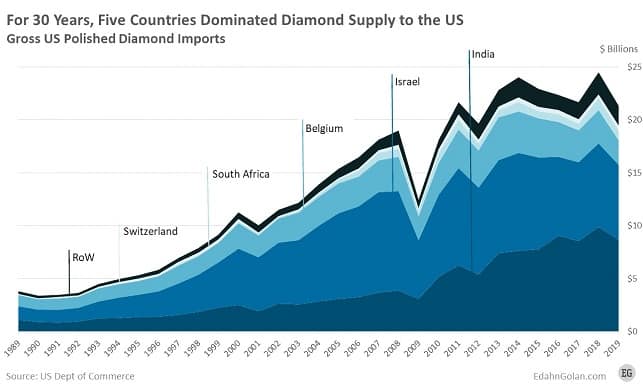 In short, Golan says, "consumers in the US and elsewhere have a real choice": Diamonds coming into the US were sourced from 71 different countries in 2019, with each country supplying "something different, with variance in color, clarity, and price".
Read the full article here