ALROSA RE-ORGANIZES POLICY TO PAY DIVIDENDS TWICE A YEAR
ALROSA RE-ORGANIZES POLICY TO PAY DIVIDENDS TWICE A YEAR
Alrosa's board has decided the miner will start paying dividends twice a year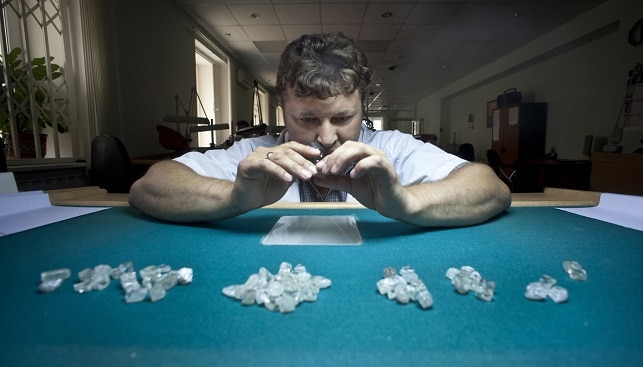 Russian mining giant Alrosa will start paying dividends twice a year. According to Gem Konnect, Alrosa's board has also approved the payment of "an interim dividend to its shareholders of at least RUB 5.93 ($0.09) per share for the first six months of this year".
In order to calculate the basis of dividend payments, Alrosa will use its free cash flow. According to the report, the miner will use the net debt to EBITDA (earnings before interest, tax, depreciation and amortisation) ratio, which shows "how many years it would take for a company to pay back its debt if net debt and EBITDA are held constant".
In case of a negative ratio (the company has more cash than debt), annual dividends will be 100% of the free cash flow for the reporting period. If the ratio is between 0 and 1, the dividend payout should be 70%-100% of the free cash flow. If the ratio is between 1 and 1.5, payouts will be between 50%-70%. Finally, dividends will only be paid if the net debt to EBITDA ratio is below 1.5.