CHOW TAI FOOK CONTINUES TO SELL STRONG IN Q1
CHOW TAI FOOK CONTINUES TO SELL STRONG IN Q1
During the three months ended June 30) the Hong Kong jeweler's retail sales value grew 17% in China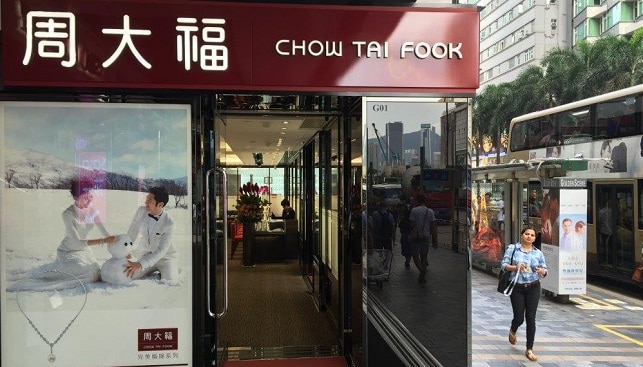 Chow Tai Fook Jewellery Group is continuing its surge: During the first fiscal quarter of the year (three months ended June 30), the Hong Kong jeweler's retail sales value grew 17% in mainland China.
According to Gem Konnect, retail sales value rose 7% in Hong Kong and Macau. Same-store sales grew 11% in Hong Kong, 5% in Macau. Sales of gold grew 16% in mainland China and 9% in Hong Kong. In Hong Kong and Macau, the average sale price of gold grew from $871 (HK$6,800) to $909 (HK$7,100) – an increase "primarily attributable to the gain in the average weight per gold product sold".
Chow Tai Fook attributed the increase in same store sales of gem-set jewellery in mainland China to "an increase in both volume and average sales price during the quarter".