GEMFIELDS AUCTION RAKES IN MORE THAN $66 PER CARAT
GEMFIELDS AUCTION RAKES IN MORE THAN $66 PER CARAT
Gemfields' auction of higher quality rough emeralds raked in $21.5 million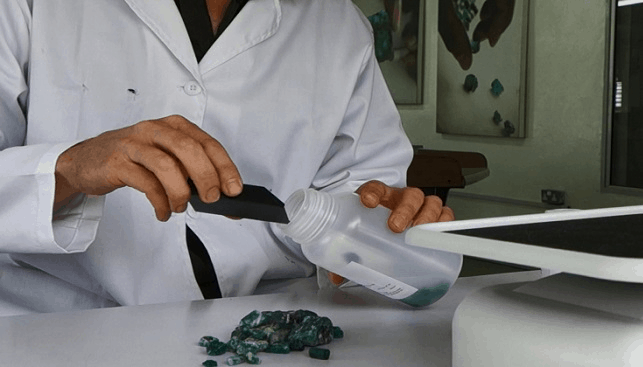 Coloured gemstone producer Gemfields has announced that its auction of higher quality rough emeralds held in Lusaka, Zambia (October 2 to 5) raked in revenues of $21.5 million, realising $66.21 per carat – "the second highest ever achieved" according to Gem Konnect. All the lots on offer were sold.
Pallinghurst Resources, owner of Gemfields, owns 75% of the Kagem mine, while the other 25% is owned by the Zambian government. Since July 2009, there have been 26 auctions by Kagem rough emeralds, and the generated $495 million in total revenues.
Gemfields CEO Sean Gilbertson commented: "[…] The average price per carat realised was strong, constituting the second highest figure achieved to date. That outcome, and the fact that 100 percent of the gems offered were sold, underscores the enduring strength of market demand for responsibly sourced high quality emeralds from our Kagem mine".