LUCARA'S LOSS WIDENS IN Q1
LUCARA'S LOSS WIDENS IN Q1
Net loss for the period was $7.0 million as compared to a loss of $1.5 million last year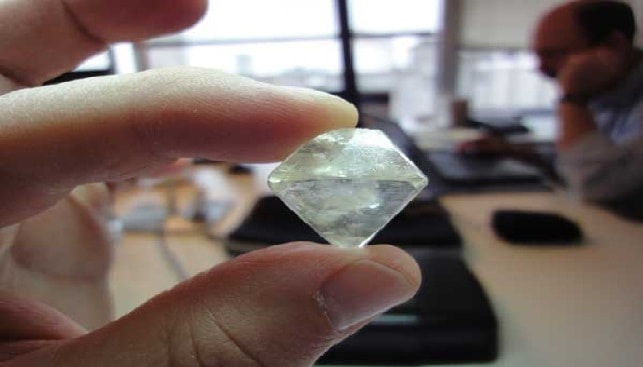 Lucara Diamond, which owns the Karowe mine in Botswana, has announced financial and production results for the first quarter of the year (three months ended March 31, 2018). The miner's revenues totaled $25.4 million, compared to $26.1 million in Q1 2017, which means the miner made $401 per carat – a drop compared to Q1 2017 ($405 per carat).
During the period, Lucara recovered 218 specials (single diamonds >10.8 carats in size) – "the third best tally since mining began in 2012", according to the company. EBITDA (earnings before interest, taxes, depreciation, and amortization) went down to $1.4 million as compared to $4.9 million in Q1 2017.
Finally, net loss for the period was $7.0 million as compared to a loss of $1.5 million in the comparative quarter. The increased loss is attributed to "lower revenues, higher depletion and amortization costs, higher administrative and other expenses as compared to the same period in 2017". As at March 31, 2018, the miner had cash and cash equivalents of $43.6 million, a decrease of $17.5 million from the December 31, 2017 cash and cash equivalents balance.