ANOTHER HUGE, SHINY FIND FOR LUCARA AT KAROWE
A 327 carat, top white gem diamond was recovered from the Karowe mine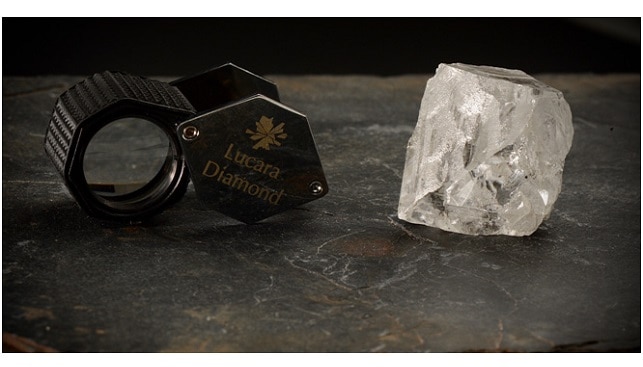 Lucara Diamond's luck just keeps rolling: the miner, which owns and operates the Karowe Diamond Mine in Botswana, has recovered a 327 carat, top white gem diamond from the mine. This is the ninth diamond greater than 100 carats that has been recovered from Karowe from the beginning of the year.
In mid-April, Lucara announced the recovery of a 472 carat, top light brown gem diamond – the third largest diamond ever recovered from its Karowe Diamond Mine in Botswana.
Lucara also announced that it will hold an Exceptional Stone Tender (EST) on June 19, 2018 that will include for sale the 327 and the 472 carat diamonds, "alongside other qualifying diamonds". Potential buyers will be able to view the diamonds in Gaborone, Botswana between June 10 and June 19.