LUCARA RECOVERS THIRD LARGEST EVER DIAMOND FOUND AT KAROWE
Lucara Diamond has announced the recovery of a 472 carat, top light brown gem diamond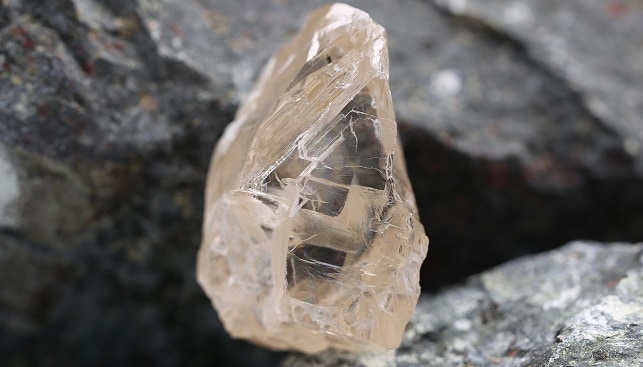 Lucara Diamond has announced the recovery of a 472 carat, top light brown gem diamond – the third largest diamond ever recovered from its Karowe Diamond Mine in Botswana.
CEO, Eira Thomas, commented in a press release: "In 2018, mining at Karowe is focused in the high value south lobe, which consistently delivers large, high quality diamonds in excess of 10.8 carats in size. The 472 carat is the third largest diamond ever recovered from the mine and will be sold alongside other exceptional stones recovered since the beginning of the year as part of the first exceptional stone tender (EST) later in 2018".
According to the miner, 218 specials (diamonds >10.8 carats) were recovered in the first quarter of the year, including four stones greater than 100 carats each and at least eight stones qualified for an exceptional stone tender.