LOWER PRODUCTION HITS LUCARA'S PROFIT IN 2017
LOWER PRODUCTION HITS LUCARA'S PROFIT IN 2017
Lucara, which operates the Karowe mine in Botswana, has reported an 8% drop in profit for 2017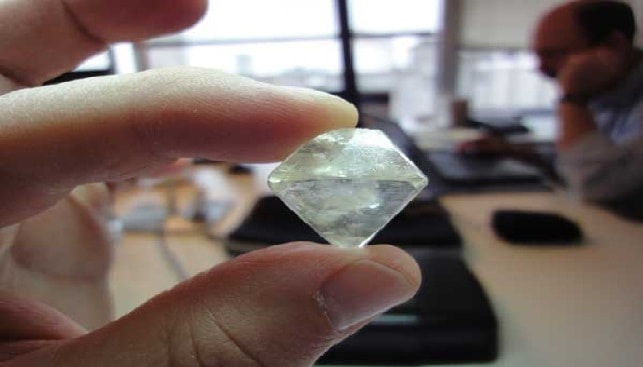 Lucara Diamond Corp, which operates the Karowe mine in Botswana, has reported an 8% drop in profit for 2017. According to Mining Weekly, "lower production and fewer 'special' sales weighed on the bottom line".
Profits were down to $65.1 million, a 8% fall year-on-year. Revenue for 2017 fell 25% to $220.8 million, and the volume of rough stones sold fell 27% to 260,526 carats. The average price per carat rose 3% year-on-year to $847, boosted by the sale of the 1,109-carat Lesedi la Rona for $53 million in 2017.
As for special stones weighing more than 10.8-carat, Lucara realized an average price of $31,005 per carat from selling 1,766 carats. In 2016, the exceptional stone sales brought an average price of $34,301 per carat from the sale of 2,624 carats.
Lucara's full-year 2017 production totaled 249,767 carats. As for 2018, Lucara says it expects Karowe to produce 270,000-290,000 carats, resulting in a revenue outlook of $170-$200 million.