MOUNTAIN PROVINCE SELLS $25.1 MILLION IN DIAMONDS ON 2ND SALE OF YEAR
MOUNTAIN PROVINCE SELLS $25.1 MILLION IN DIAMONDS ON 2ND SALE OF YEAR
Mountain Province realized value per carat of $142 - the highest in any tender to date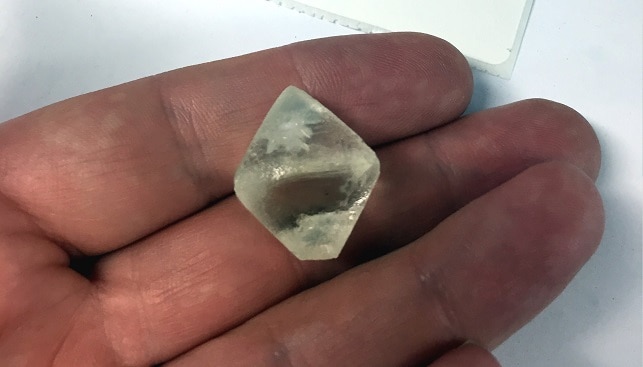 Mountain Province Diamonds has announced the results of its recently completed second diamond sale of 2018, reporting a realized value per carat of $142 – "the highest achieved by Mountain Province in any tender sale to date", according to the company.
In total, the miner, a 49% participant with De Beers Canada in the Gahcho Kué diamond mine, raked in $25.1 million on approximately 177,000 carats sold. 192 companies attended the tender.
Reid Mackie, Company's Vice President of Diamond Marketing: "Our product offering this tender was heavily weighted towards fancies and specials, with a record number of stones contributing over 50% by value and driving our highest average value per carat achieved to date".