PRICE OF GAHCHO KUE DIAMONDS DIP TO NEW LOW IN SEPTEMBER SALE
PRICE OF GAHCHO KUE DIAMONDS DIP TO NEW LOW IN SEPTEMBER SALE
the tender included an unusually large proportion of small stones and fewer high-end goods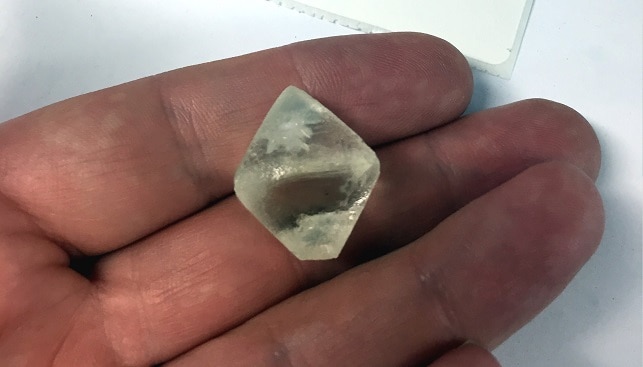 The September sale of diamonds produced from the Gahcho Kué mine in Canada, 49% of which is owned by Mountain Province Diamonds' saw the average price of rough stones "fall to the lowest level since sales started in January", Mining Weekly reports.
According to the company, the September tender included "an unusually large proportion of small stones and fewer high-end goods". All in all, 463,000 rough carats were sold at an average price of $59 per carat. Revenue from the sale totaled $27.1 million.
Mountain Province raked in $21.1 million at its June tender sale – realizing $95 per carat, compared with $72 per carat in the first three sales and $86 per carat at the fourth sale. In July, Mountain Province Diamonds said it expects that Gahcho Kué will "meet or exceed its full-year 2017 production guidance". Gahcho Kué is owned by Mountain Province (49%) and De Beers (51%).