SOTHEBY'S 2017 AUCTIONS UP 13% TO $4.7 BILLION WORLDWIDE
SOTHEBY'S 2017 AUCTIONS UP 13% TO $4.7 BILLION WORLDWIDE
Asian clients contributed $1.6 billion - over 30% of Sotheby's 2017 worldwide sales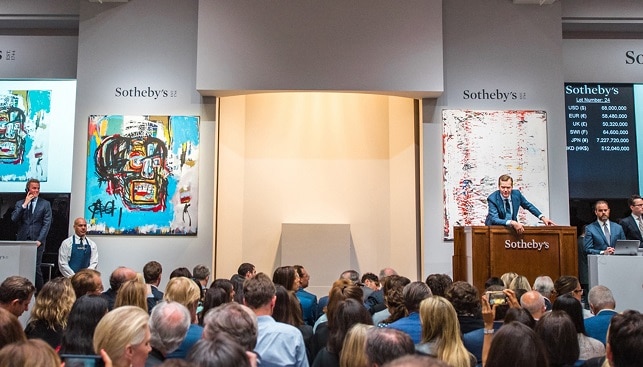 Sotheby's concluded its 2017 auctions this week, prompting the auction house to announce their results for the year. According to a press release, Sotheby's raked in $4.7 billion from its auctions worldwide in 2017 – a 13.1% increase over 2016.
Asia has been especially good to Sotheby's this year. According to the auction house, Asian clients contributed $1.6 billion – over 30% of Sotheby's 2017 worldwide sales. Additionally, 23% of all lots were sold online, raking in "more than $180 million" in 2017.
Last week, Sotheby's Jewellery division announced that its sales for 2017 totaled $551,300,000, making it the world auction leader in this category. Major highlights in 2017 included: world auction record for any diamond or gemstone, with "The CTF Pink Star" ($71.2 million in Hong Kong in April); and a world auction record for earrings, with "The Memory of Autumn Leaves" and "The Dream of Autumn Leaves" ($57.4 million, Geneva, May). All in all, Sotheby's has sold 4 of the 5 most expensive jewels offered at auction during 2017. In addition, Sotheby's said that 32% of buyers were new to Sotheby's; and that 23% of lots were purchased online.