TANGO RAKES IN $11,267 PER CARAT FROM A 42.26 CARAT DIAMOND
TANGO RAKES IN $11,267 PER CARAT FROM A 42.26 CARAT DIAMOND
The valuable diamond was recovered from the Oena Diamond Mine in South Africa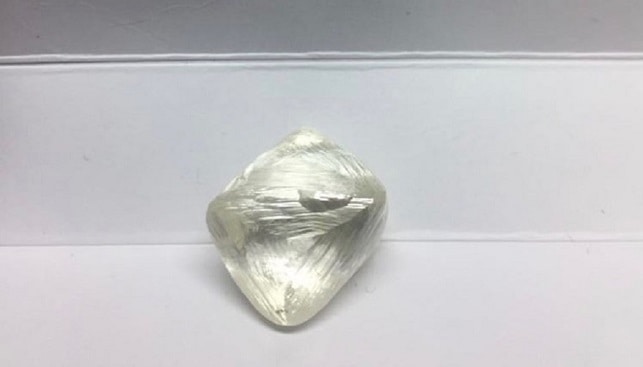 Tango Mining has sold a 42.26-carat diamond, recovered from the Oena Diamond Mine in South Africa, for $11,267 per carat at the Kimberley Diamond Exchange. By this estimates, the diamond was sold for $476143.42.
The company added that during the recent production period ended July 19, it produced an additional 125.87 carats, placed on tender and sold with an average price of $945 per carat. The sale included a 10.48 and a 7.17 carat diamond which sold at $2,374 and $3,600 per carat respectively.
Total diamond production was 168.13 carats (83 diamonds) during the most recent production period. Since Oena was acquired by the company, diamond production has totaled 2019 carats sold at an average price of $1,290 per carat.