JUNE HONG KONG FAIR CONCLUDES 3-DAY EVENT
Israeli exhibitors report good traffic and a better than expected show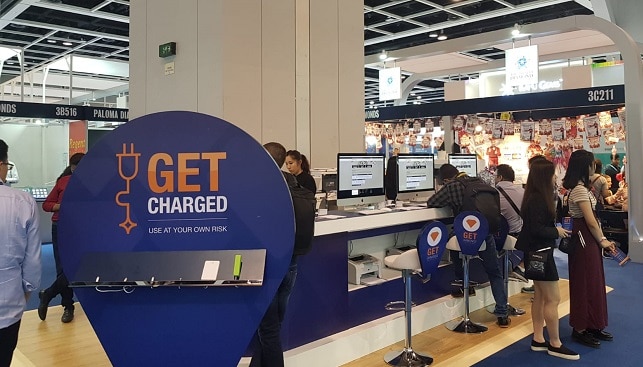 The Hong Kong Jewellery & Gem Fair, which kicked off on June 21, was concluded today (June 24). The Hong Kong Jewellery & Gem Fair is the smallest of all jewelry and diamond shows held in Hong Kong during the year.
Ira Tsirlina, Chief Marketing Officer of the Israel Diamond Institute Group of Companies (IDI), said that the IDI feels that the show was a positive one: "The June shows aren't considered particularly strong", Tsirlina added, "but this year, we saw robust traffic from visitors, and we're hoping it translates to sales as well".
G. Arabov Diamonds Ltd, an Israeli company exhibiting in the show, reported "a positive impression" from the show, adding: "There's traffic and people are selling. There is demand for round diamonds weighing 1-5 carats in low color grading, as well as fantasy diamonds weighing 3-6 carats in all colors".
Regent Diamonds, another Israeli company participating in the show, also reported a healthy traffic of visitors and sales, adding: "All in all, we're satisfied with the show". A third company, Berman Diamonds, said: "This year's Hong Kong June shows much more promise than last year's show".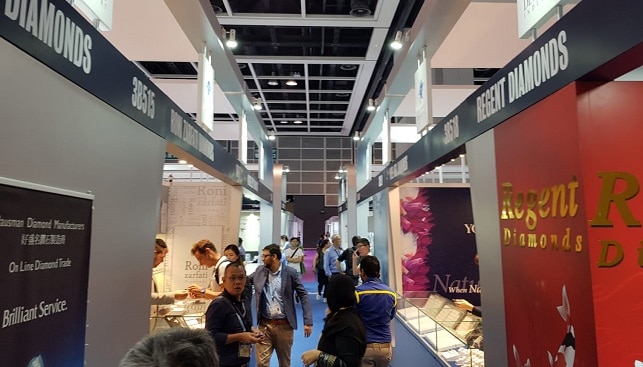 The 2018 Hong Kong Jewellery & Gem Fair, held at the Hong Kong Convention & Exhibition Centre, hosted 400 exhibitors in three separate halls for diamantaires, and 450 exhibitors trading in precious gems and pearls. The IDI pavilion hosted 35 Israeli exhibitors, with more Israeli companies exhibiting in other locations throughout the show. The IDI operated Get-Diamonds Shows terminals, enabling a search of all Israeli exhibitors' offerings at the show, as well as the traditional coffee and beer lounge.
Written by Iris Hortman