JEWELRY SALES RISE IN CHINA AND HONG KONG IN APRIL
JEWELRY SALES RISE IN CHINA AND HONG KONG IN APRIL
Retail sales of gold, silver and jewelry in China rose 6% year on year to $3.16 billion in April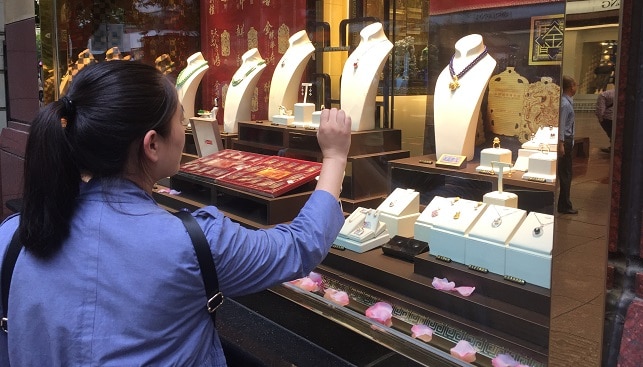 According to official numbers quoted by Rough & Polished, retail sales of gold, silver and jewelry in China rose 6% year on year to $3.16 billion in April.
In Hong Kong, there was a 25% increase in sales of jewelry, watches, clocks and other valuable gifts during the same month, reaching a total of $843.7 million.
In May, it was reported that Hong Kong's polished diamond imports increased 10% year-on-year to $5.17 billion in the first quarter of the year. As for China, the April trend validates a booming jewelry industry in 2017. According to the National Bureau of Statistics of China, demand for jewelry in China has grown throughout the year (January to November 2017) with retail sales reaching $41 billion – a 6.2% rise year-on-year.