De Beers' Production Down in Q2, But Demand for Rough Remains Strong
De Beers' rough diamond production fell 4% to 7.9-million carats in Q2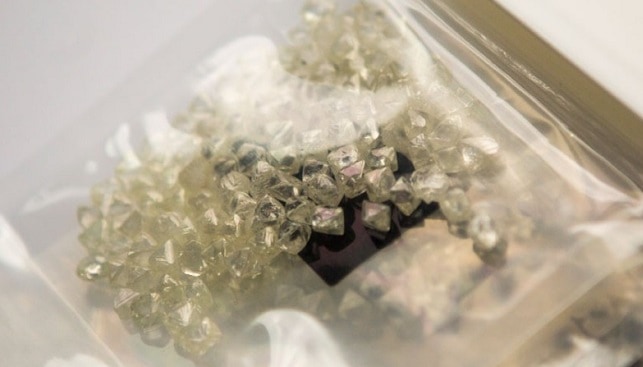 De Beers' rough diamond production fell 4% to 7.9-million carats in the second quarter of the year, "primarily owing to the treatment of lower-grade ore at operations in both Canada and Botswana," Mining Weekly reports. Production guidance for 2022 increased to 32-34 million carats, from 30-million to 33-million carats.
De Beers' South African production decreased 4% to 1.2-million carats; in Botswana, production decreased 4% to 5.5-million carats; in Namibia, production increased 67% to 600 000 carats; and production in Canada decreased 28% to 600,000 carats.
According to the report, "strong demand for rough diamonds continued into the second quarter.". Rough diamond sales totaled 9.4-million carats from three sight sales, compared with 7.3-million carats from two sight sales in the comparative period last year.
Average realized price increased 58% year-on-year to $213/carat during the first half of the year, "driven by a larger proportion of higher-value rough diamonds sold, as well as higher prices."  The rough price index increased 28% year-on-year, "reflecting positive consumer demand for diamond jewellery, as well as tightness in inventories across the diamond value chain."