Buoyed by a Strong 2021, De Beers to Double Its Number of Stores in India
Buoyed by a Strong 2021, De Beers to Double Its Number of Stores in India
De Beers will increase the number of its exclusive operative stores from 14 to 30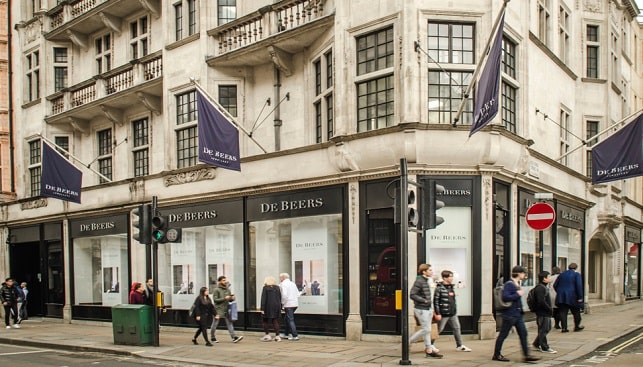 De Beers will increase the number of its exclusive operative stores from 14 to 30 in India after a strong performance in 2021. This, according to Sachin Jain, De Beers Managing Director for India, in an interview he gave to news agency PTI, IDEX Online reports.
"The year 2021, the calendar year, was the best year for diamond business. In 2021, we have not only recovered but have accelerated as the year has been one of the strongest years for the business yet, right from mining to manufacturing to trading and eventually to retail," he said to PTI
Recently, it was reported that India's gross exports of gem and jewelry for April-May grew 5.97% year-on-year in dollar terms to $ 6.65 billion. For May, gross exports of gems and jewelry grew 13.5% year-on-year in dollar terms to $3.28 billion.